'We are as diverse in our abilities and our style as men' – conductor Alice Farnham
3 January 2018, 10:14 | Updated: 3 January 2018, 11:53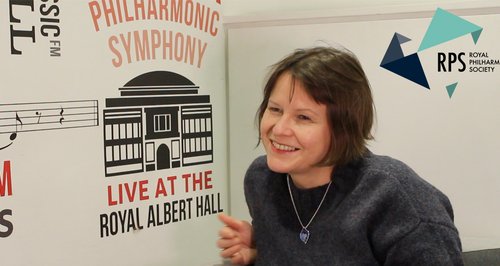 Alice Farnham shares her top tips and explains why she thinks the future is bright for female conductors
Alice Farnham is the co-founder and artistic director of Women Conductors with the Royal Philharmonic Society.
She began her conducting career at Oxford University where part of her role as an organ scholar was to conduct the choir.
At first, she says, she hated it. But as the years went by, she found she was enjoying conducting more than playing the organ.
Now she runs award-winning workshops and courses designed to encourage more women to follow in her footsteps and become conductors. Alice came in to Classic FM to share her experience and advice…
> Find out more about upcoming RPS Women Conductors workshops
What are your top tips for conductors, young or old, starting their careers?
How has the industry changed for women in recent years?
How would you like things to change for female conductors in the music industry over the next few years?
Back in November, Latvian conductor Mariss Jansons said: "seeing a woman on the podium… it's not my cup of tea". He later apologised. We asked Alice what she thought of his comment.
> Find out more about upcoming RPS Women Conductors workshops