This instrument is called a wah-wah tube, and it's totally hypnotic
23 February 2017, 12:17 | Updated: 23 February 2017, 12:18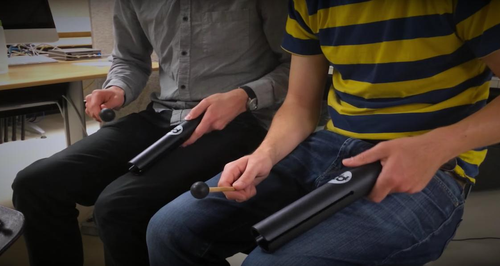 This is our new favourite percussion instrument.
"Everyone take an instrument from the box!" has to be one of the most anticipated sentences in music lessons. The wonders within that box were truly endless, ranging from mini-cymbals to maracas, and gurios to rainsticks. The cool kids scrabbled to get the biggest bongo, while the less fortunate were left with the triangle.
But one of the most unusual instruments in the 'box of fun' was the wah-wah tube. In fact, it's so bizarre that most of us didn't know how to use it properly.
However, Youtuber Juri Seo has truly mastered the art of the wah-wah tube in his online series Portable Percussion, where he explores various unconventional instruments. Featuring Juri on a little wah-wah tube, and Tim Berg on the big wah-wah tube, he has managed to create a progressively fascinating sound. Listen to the end - it really turns into something spectacular: