These are our 4 favourite ways to get in to classical music
18 April 2019, 14:14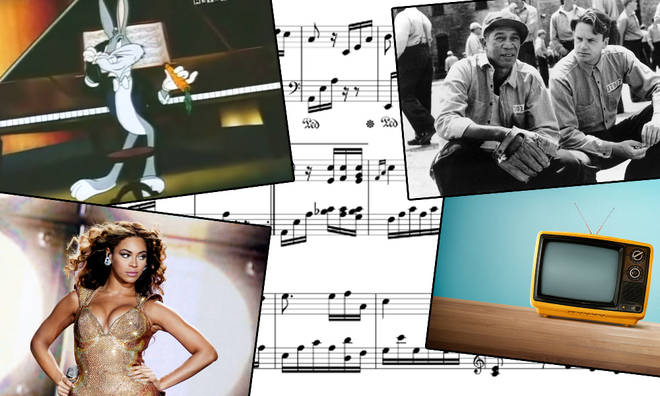 Every night from 9-10pm this Easter weekend, 'The Way In' host Andrew Collins takes us on a musical journey to discover the best ways in to classical music.
There is no right or wrong way to get into classical music, so today we're celebrating four great gateways into a world that can sometimes seem a little daunting from the outside.
If you're in need of a little inspiration on how to connect with classical music, look no further...
Join Andrew Collins on Classic FM for The Way In every night from 9-10pm on Easter weekend, starting on Friday 19 April and finishing on Monday 22 April.
Classical music in childhood

Let's start at the very beginning. Childhood is one of the best opportunities to get into classical music, and it's surprising just how much classical music we remember from our early years.

Carnival of the Animals by Saint-Saëns and Prokofiev's Peter and the Wolf are among some of the most famous classical tunes we'll hear during our childhood. David Bowie even narrated Peter and the Wolf on a recording he made for his son, Duncan.

Benjamin Britten's The Young Person's Guide to the Orchestra and Paul Dukas' The Sorcerer's Apprentice, famously used in Disney's Fantasia, are also great starting points for young people.

Fantasia – all the classical music used in the Disney film >

And we can't forget Looney Tunes' many homages to classical music, including The Rabbit of Seville, Baton Bunny and Rhapsody Rabbit.

via GIPHY

Classical music in film

Would the memorable scene in Oliver Stone's Platoon have been as powerful without Samuel Barber's Adagio for Strings? And who could forget the gloriously moving protest in The Shawshank Redemption, featuring Mozart's music from Le Nozze di Figaro?

Music has the power to say so much more than we can see, and so it's no surprise that we associate some of the world's most beautiful music with these great films.

There is absolutely nothing to say your first experience of classical music has to be in the concert hall – so why not take a trip to the cinema instead?

Classical music in pop

There is a long history of pop music taking inspiration and melodies from classical music, but it is sometimes hidden in the most unexpected places.

Tchaikovsky's Nutcracker forms the basis of 'Nut Rocker' by B Bumble and the Stingers, while Bach's music was borrowed by Procol Harem for their No. 1 hit 'A Whiter Shade of Pale'. Meanwhile, an eighteenth-century melody by Jean-Paul-Égide Martini was appropriated by Elvis for Can't Help Falling in Love. This isn't the only musical influence Elvis took from the classical world – he also took on the greats of opera with 'It's Now or Never', whose melody is shared with 'O Sole Mio' by Eduardo di Capua (also known as the 'Cornetto song').

Take That also nabbed a trumpet fanfare from Verdi's Requiem to introduce one of their most popular songs:

Take a look at these 27 pop songs you didn't know were inspired by classical music.

Classical music in TV adverts

Can you hear the second movement of Dvorak's 'New World' Symphony without thinking of bread? Do you start singing "everyone's a fruit and nutcase" on hearing a certain melody by Tchaikovsky? Or maybe Carmina Burana by Carl Orff always has you thinking of aftershave?

TV shows have paved the way for so many theme tunes to be enjoyed and appreciated, including many using classical music. The Apprentice takes its theme tune from one of Prokofiev's finest works, Romeo and Juliet – and did you know Jonathan Creek uses Camille Saint-Saëns' Danse Macabre as its theme tune?

Here are the best TV theme tunes from a classical music perspective >