This Super Mario MIDI drawing takes you on a magical musical adventure
23 March 2017, 12:08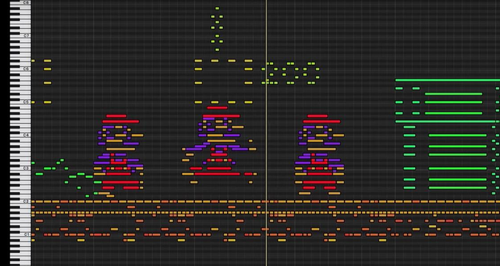 This is the most ingenious use of Super Mario we've seen...
Inspired by Andrew Huang's magical MIDI unicorn, YouTuber Mari Lesteberg took to her computer and keyboard to "use her creativity to do something GOOD". And boy, has she done that!
Her amazing MIDI videos are like nothing we've seen before, combining music, sound and image together in a truly unique way. Some of them have since gone viral on Reddit, which motivated Mari to not only bring joy to her fans with her fun videos, but make the world a better place by donating all the revenue created by the adverts on her videos to animal welfare charities in her home, Norway.
Mari is also super-keen to let everyone know that if they like her work, they can make a donation to this charity.
We hope you love the video below as much as we do, and you can check out more of Mari's wondrous videos on Facebook and YouTube.