We went to Venice to see how one company is unearthing amazing but totally forgotten French operas
23 February 2016, 10:41 | Updated: 6 January 2017, 14:45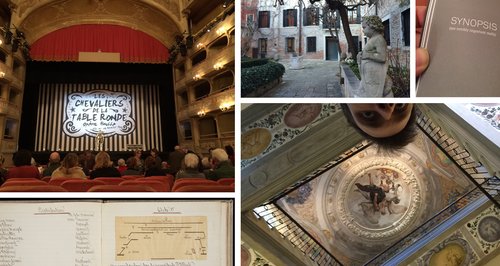 Palazzetto Bru Zane is doing some intense detective work to make sure these forgotten French works aren't forgotten.
We received an invitation we couldn't refuse

The lovely folks at Palazzetto Bru Zane in Venice specialise in uncovering super-rare operas from almost-forgotten composers. In their wormy but beautiful little labs, they set about restoring, researching and preparing these works for performance.

So when they got in touch to invite us to their office (it's actually a flippin' PALACE) in Venice and show us how they go about it, how could we say no? It'd be like Indiana Jones, right?
Well, it kind of is, actually. But instead of rat-infested sewers and ancient tablets, it's a bit more of a jumper-and-a-nice-beard kind of archaeology. The 15-strong team at Palazzetto Bru Zane spend painstaking months and years piecing together obscure French music of the late 19th and early 20th centuries because, y'know, there's more to life than Sinfonie Fantastique.

For example, take Charles Gounod. Pretty popular guy. But he's written a bunch of operas that people JUST DON'T KNOW. How can that happen? It's the same with Saint-Saens and many others: canon composers with huge-scale works that no-one's even heard, let alone heard of.
And then there are the composers who don't even have aa famous name to start them off. Marie Jaëll, Édouard Lalo, Benjamin Godard: all names that only completists would stand a chance of knowing, all names that Palazzetto Bru Zane have done extensive work to unearth and record for a new generation.
Look at their office. Who wouldn't want to work here?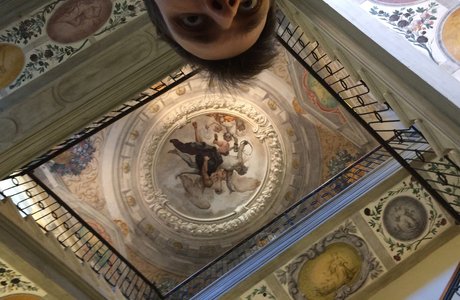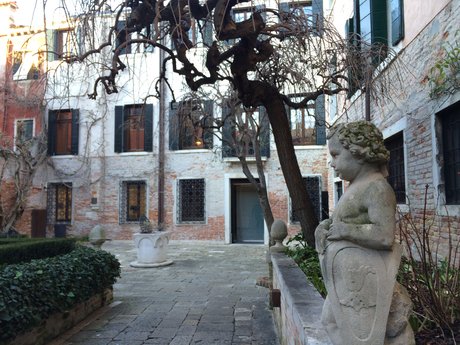 We spoke to Alexandre at Bru Zane, who admitted to some underhand tactics in trying to procure original scores for Gounod's opera Cinq-Mars. In the course of a three-year quest to put together a definitive score for the opera, Alexandre found himself in the library of a particularly unhelpful archive, who were threatening to close the box of scores he was excitedly poring over and deny him any further access because it was too much of a faff.

Sensing that his opportunity to record his findings was disappearing, Alexandre pulled an absolute Sherlock and surreptitiously photographed all the pages he needed on his iPhone, before (presumably) swaggering out of the place like he'd just performed the greatest hoodwink in operatic history. Those pages completed just one of dozens of puzzles for that opera alone - having uncovered six different historical versions of the score, various mise en scene directions and dealing with bureaucracy at every turn has made the people of Palazzetto Bru Zane into a weird mix of private detectives, operatic spies and relentless perfectionists.
They spend their time trying to get to the bottom of things like this: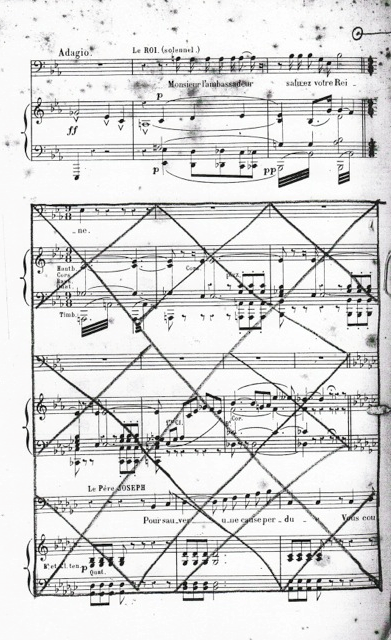 And what to do with obscure stage directions: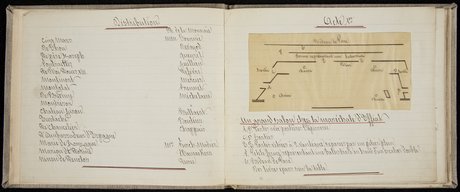 They also put on storming performances
So anyway, we were in Venice to take a look at one such uncovered gem of French opera, sung in French to an Italian audience. Hervé's Les Chevaliers de la Table ronde is an absolutely ripping operetta, somewhere between King Arthur, Gilbert & Sullivan and the Chuckle Brothers, with some bum gags thrown in. There's also a singing zebra. And what.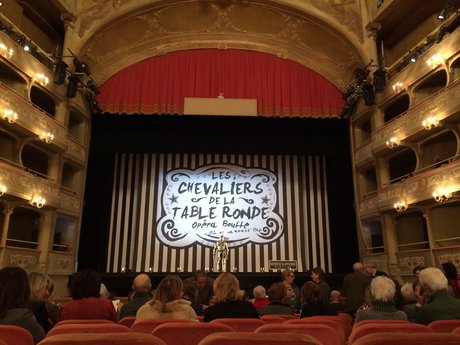 This was in the programme: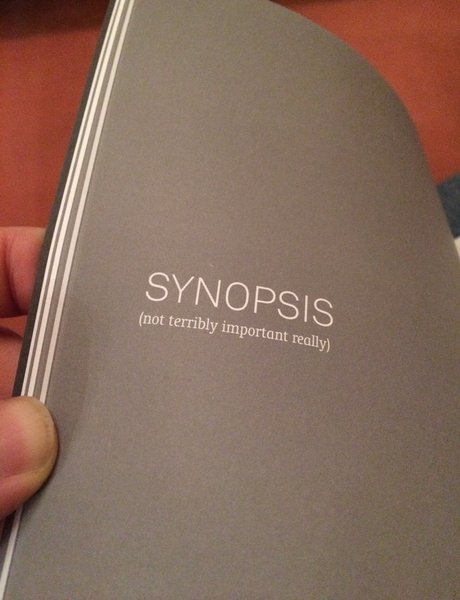 And here's what it sounds like:
Unsurprisingly, things are going well with this production. It premiered in Bordeaux in November last year, went on a mammoth French tour, and now it's currently wooing the Italian opera buffs in Venice, before nipping over to Rennes later in 2016.

Basically, this insane operetta wouldn't have been staged without Palazzetto Bru Zane. They are obsessed with this stuff, and with good reason: why should these enchanting works languish in obscurity? Why can't works of equal calibre to the greats of the canon be gently introduced to international audiences?

If you consider yourself at all open-minded when it comes to opera, you owe it to yourself to check these works out.