Meryl Streep's guide to being an opera diva
25 April 2016, 09:11 | Updated: 6 January 2017, 14:45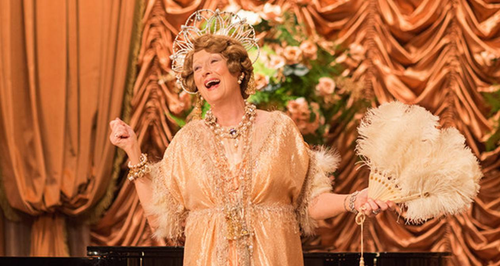 The brilliant actress has been getting into character as the larger-than-life diva Florence Foster Jenkins for her latest film. Whatever you think of Florence's (pretty hit and miss) singing, there's no denying she was a good old-fashioned diva. So here are Meryl's tips on how to become a Carnegie-Hall-selling, feather-boa-wearing, high-note-hitting opera diva
1. Get in touch with your inner child
'Everybody wants to sing,' says Meryl – it's only when children grow up that they suddenly become shy. So, first of all, get in touch with your inner child.
2. Get a teacher… with a sense of humour
The first thing Meryl did when she realised she'd have to sing the notoriously difficult Queen of the Night's aria from Mozart's The Magic Flute, was get in touch with a great singing coach:
3. Don't compare yourself with your peers
Because you might be especially unlucky and find that your peers turn out to be professional opera singers like Beverly Sills…
4. Learn how to breathe (properly)
It's not just a question of letting your lungs do their thing, you know.
5. Have an idol
We all need someone to aspire to. For Meryl, it's the iconic singer Jessye Norman
6. Discipline, discipline, discipline
Learn the art of getting to know a piece inside out and repeating it time and time again.
7. Do it for the love of it
Because it doesn't get much better than making music for a living, after all
To hear Meryl Streep's interview in full join Catherine Bott for 'Everything you Ever Wanted to Know About Classical Music – A Meryl Streep Special' on Sunday 1st May, 9pm. The programme will include music by Mozart, Delibes, Richard Strauss, Puccini and Verdi and it promises to be a show not to be missed. Find out more here.

The film Florence Foster Jenkins is out on 6th May in the UK.