These excruciating tenor cracks will make you laugh and then feel quite guilty
13 January 2016, 12:23 | Updated: 20 July 2018, 10:17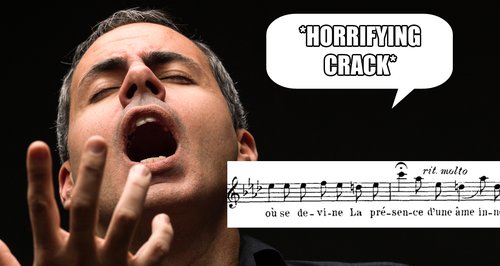 It's the one thing tenors fear the most - the voice completely cracking under the pressure of an intense high note. Unfortunately it sounds really funny.
A drunk-sounding drinking song

Sure, he's all charisma and swagger at the beginning, but multiple attempts to scale the high notes here soon leave this tenor begging to be let off stage.
Pavarotti on/near the high Cs

Pav was famed for his high Cs, but he just couldn't quite get these…
Crack and fix

Tenor Ben Heppner had a bit of a mare when singing Samson et Delila, so the cheeky broadcaster replaced his vocal with a perfect one from Placido Domingo.
Pavarotti again

Sorry Pav… everyone has a bad day.
And a classic to finish

So, so painful. Still, at least his Tarzan impression is en pointe.