When will 'Hamilton' be on Disney Plus? Watch the musical online
2 July 2020, 12:23 | Updated: 2 July 2020, 12:26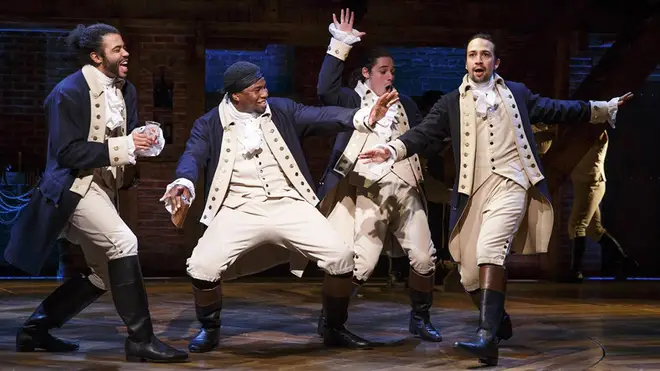 How lucky we are to be alive right now... the original Broadway production of Hamilton is coming to Disney Plus this weekend. Here's how, and when, you can watch it.
This Friday, you can be in the room where it happened. Yes, Lin-Manuel Miranda fanatics, the original Broadway production of Hamilton, filmed in 2016 at New York's Richard Rodgers Theatre, is coming to Disney Plus.
Hamilton is possibly the biggest musical phenomenon of the decade. The hip-hip musical, with music and lyrics by Miranda, tells of the United States' Founding Fathers, including Treasury Secretary Alexander Hamilton. It also stars a rather spectacularly clad King George, played by Glee's Jonathan Groff.
Since opening in 2015, Miranda's Broadway production has grossed more than $636m and has been seen by 2.6m people. It's also picked up 11 Tony Awards, a Pulitzer Prize and a Grammy.
Here's how to not throw away your shot at seeing the revolutionary original show.
Read more: Les Mis and Hamilton among West End shows to stay closed until 2021 >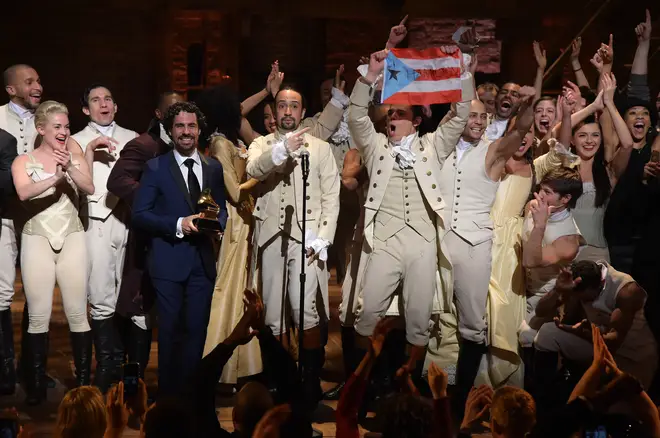 When is the 'Hamilton' movie coming out on Disney Plus?
Hamilton will be available on Disney Plus from Friday 3 July. You can watch it by signing up to Disney Plus for £5.99 a month or £59.99 a year (or if you haven't already used your week's free trial, now might be a good time…).
Before the coronavirus pandemic, the Broadway production was supposed to be released in cinemas in October 2021. But when theatres and cinemas worldwide started closing their doors, Disney Plus swooped in there and bought the rights to the filmed show for a colossal – estimated – $75 million (£61m).
Read more: Lin-Manuel Miranda joins Hamilton cast to surprise 9-year-old on Zoom >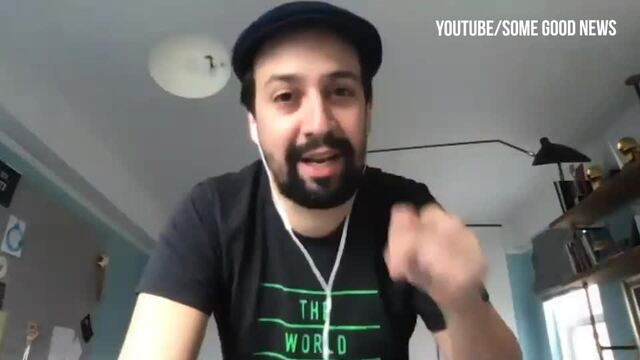 Cast of Hamilton surprise girl in zoom call
Is it the entire original Broadway production?
Viewers will get the whole show on Disney Plus, Miranda has confirmed ("every note and scene, and a one-minute countdown clock during intermission – bathroom!").
The only thing that's changed is some of the fruity language, which Disney has bleeped so that kids can enjoy it too. Miranda explained on Twitter: "MPAA has a hard rule about language: more than one utterance of 'F***' is an automatic R rating. We have three in our show.
"So... 1. In Yorktown, there's a mute over "I get the f___ back up again" 2. "Southern *record scratch*kin' Democratic Republicans." You can sing whatEVER you like at home (even sync up the album)! Love you. Enjoy."
The production is 2 hours, 40 minutes long and it will likely be available from 8am, as are most releases on the service.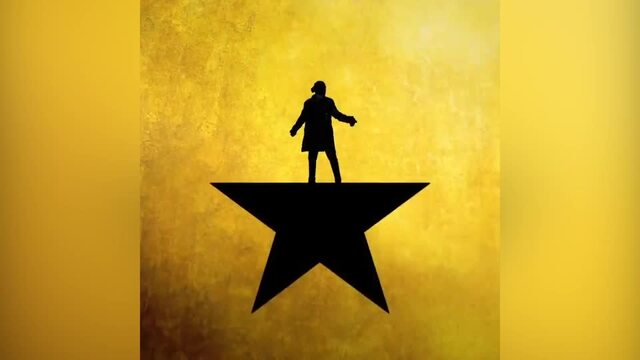 Hamilton film to be realeased on July 3rd
Is there a 'Hamilton' movie trailer?
There is! The official trailer (watch above) was released on 22 June.
Lin-Manuel Miranda has also been posting separate song clips on Twitter, including Renée Goldsberry, as Angelica, singing 'Satisfied' (watch below).
Read more: Here are all the classical music references in Hamilton >
Who's in the cast of the 'Hamilton' movie?
Every cast member in the 2016 recording was also in the original line-up when Hamilton opened on Broadway in 2015.
Alongside Miranda as the lead, Alexander Hamilton, there's the great Leslie Odom Jr, who won a Tony and Grammy for his performance as Aaron Burr; Jonathan Groff as King George; Phillipa Soo as Eliza; and Daveed Diggs as both the Marquis de Lafayette and Thomas Jefferson.
Miranda has called the filmed production "a love letter and thank you" to the company.
"It's probably the best rehearsed movie cast of all time, because we'd been doing our roles for a year," Miranda says. "It's not a definitive production of a live Hamilton, but it is a snapshot of what it felt like with that company at the end of June of 2016."