Imogen Heap's Hide and Seek: the best classical covers
30 March 2017, 11:24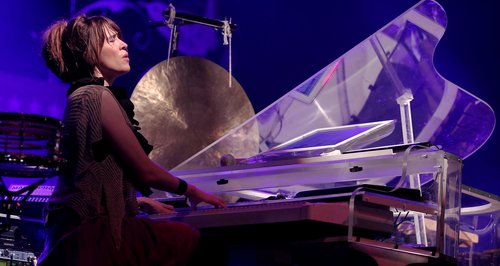 You might know it from THAT scene in The O.C., or you might know it from that Jason Derulo song - but Imogen Heap's a cappella classic is beloved by classical musicians everywhere.
8-part cello version
Something about the cello's sonorities and range suit this song perfectly, as this group from Cello Ireland show us, in an arrangement by Fiachra Trench.
Bassoon quartet version

Again, it's all in the sonority - bassoon quartet Breaking Winds have got this bang-on.
Piano and cello version

Brooklyn Duo are masters of the artfully planned pop cover version, so it's no surprise they complete nail this one too.
One-man a cappella version

Dan Wright has dedication - we'll give him that. And his attention to detail has resulted in a stunning effect.
Choral version

Proving The King's Singers aren't averse to a little crossover action, this is a beautifully nuanced version that captures a quite different spirit to the original.