The World at War theme: Carl Davis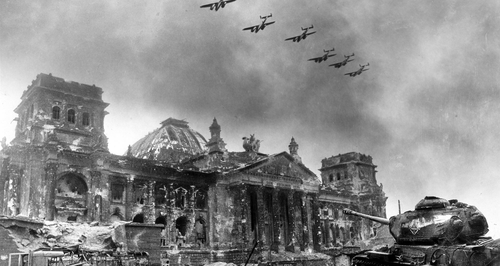 Carl Davis's dark opening music set the scene perfectly for this groundbreaking documentary series.
Made in 1973-1974, The World at War was a 26-episode documentary series chronicling the events of the Second World War.
In its day it was the most expensive series ever made, costing £900,000.
It featured narration by Laurence Olivier and a majestic score by Carl Davis, notable for its dark, menacing opening music, which raised the humble television theme to a previously unimagined standard.
A landmark in British TV history, the series unusually focused on portraying the devastating experiences of the conflict not only on those who fought, but concentration camp inmates and civilian victims.
Continually shown on networks, there is still a constant demand for the music from the series.