Strictly Come Dancing theme tune: who composed it, and why is it so catchy?
23 November 2018, 11:48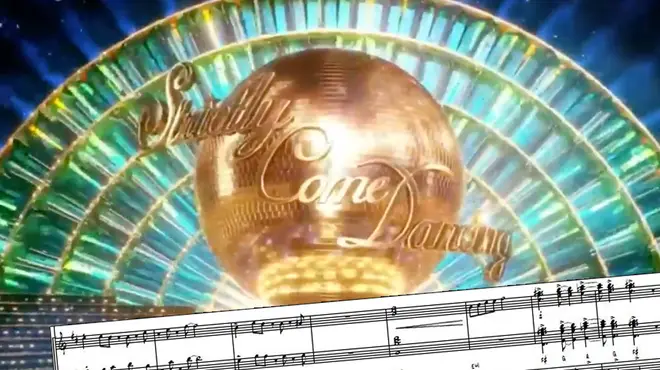 Here's everything you need to know about the Strictly theme – from who composed it to how the earwormy tune was born, and why it's so darn catchy.
The theme tune to Strictly Come Dancing is incredibly distinctive. It's infectious and upbeat, with a vibrant Latin flavour that makes it the perfect musical accompaniment to one of the most buoyant shows on British TV.
It goes like this:
BBC Strictly Come Dancing 2018 Title Sequence
Who composed the Strictly theme?
The theme was written by Dan McGrath and Josh Phillips, a hugely successful composing duo who have written music for a number of British TV shows including Take Me Out, Vic & Bob's House Of Fools, A League of Their Own, All Star Mr & Mrs and Alan Carr Chatty Man.
In a video on Dan McGrath's YouTube channel, he explained why the duo chose a Latin flavour for the theme: "Latin is an exciting, vibrant style. It doesn't become tiresome and it gave us scope to give it a top line without a vocal. It's such an infectious style of music."
Strictly Come Dancing - 'How we wrote that theme'...
What makes the Strictly theme so catchy?
The secret to the joy of the Strictly theme is a LOT of layers.
The basic chord structure of the Strictly theme is B minor, A major, F sharp major, B minor. The F sharp major chord gives it a great feeling of tension, but on its own, it's a pretty run-of-the-mill chord sequence.
Then, there's the tempo. Josh Phillips says in the video: "If you've got a very fast tempo, you can get a lot done in 30 seconds. Strictly is 95 bpm [beats per minute] and it has an intro, a verse, a bridge, a chorus and an ending."
The relatively long length and fast tempo of the theme allowed the composers to cram a enormous number of layers into the theme. So by the end, the basic chord sequence is underpinned with a huge Latin-inspired rhythm section, and spiced up with some street band brass in the top line.
Add the fairy dust and bam: you've got yourself a certified Saturday night banger.