Pride and Prejudice theme: Carl Davis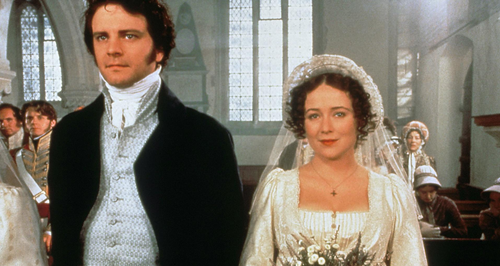 A neo-classical score that has continued to captivate listeners for more than a decade.
Carl Davis made his name writing music for television dramas and in a wide variety of styles for the Thames Silents series - classic silent movies fully restored with complete, through-composed scores.
Pastiche is Davis's great skill and his soundtrack to the popular 1995 TV version of Pride and Prejudice, starring Colin Firth and Jennifer Ehle, is no exception.
The urgent, quick tempo theme is a delightfully whimsical, neo-classical confection, fully evocative of Jane Austen's era. French horns play hunting calls, depicting the hunting scenes of Bingley and Darcy. Davis' theme goes through a series of variations, passing to various instruments and played in a variety of styles. Davis used a scherzo from Beethoven's Septet in E-flat, op. 20 as inspiration for his score. The Septet was extremely popular at the turn of the century and possibly continued its popularity when Austen completed her work.
Along with Davis' own score, the series incorporated various other composers including Handel (music from his opera Xerxes), Mozart (Rondo alla turca and music from The Marriage of Figaro and Don Giovanni), Clementi and Beethoven appear throughout. The folk dance scenes also included country dances such as the Barley Mow and Grimstock.
This is music that has also had a life outside of the television series that it accompanied, becoming a favourite in concerts and on radio.