Poirot theme: Christopher Gunning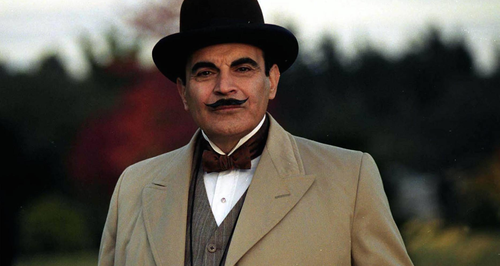 Malice, mischief, and probably murder, is just beneath the surface of Christopher Gunning's sultry saxophone theme.
British composer Christopher Gunning has composed seven symphonies, numerous concertos and other concert works, including a large number of scores for film and TV, winning 4 Bafta and 3 Ivor Novello Awards.
Most famously, he created Poirot's iconic theme in 1989 and over the years, worked on some 40 different Poirot films which each required many variations to accompany the various moods of the Belgian detective and his adventures.
Themes ranged from pastoral through to high tension. Poirot's own tune is a sultry saxophone solo that evokes both a stylish era when travel (and murder) on the Orient Express were commonplace and a slight air of mischief was never far away.