Game of Thrones theme: Ramin Djawadi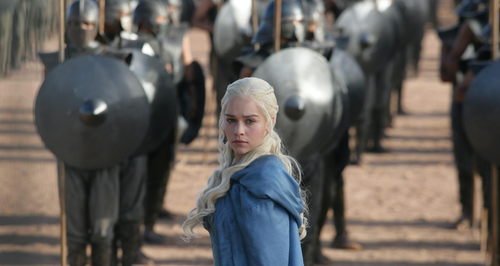 A much-covered theme has become a massive hit for its German-Iranian composer.
The Oscar-winning Shakespeare in Love composer Stephen Warbeck was originally signed to compose the music for HBO's ambitious fantasy TV series, but he was replaced at the last minute by Hans Zimmer protégé, Ramin Djawadi, best known for Iron Man and Clash of the Titans.
Djawadi's stirring score is dominated by the main title theme that Djawadi said he was inspired to write after viewing an early version of the series's computer-generated title sequence.
He was selected for his successful themes with ethnic influence from Medal of Honor and Clash of the Titans. Producers also liked his percussion-driven music.
The most common instrument in the score is the cello which is heard in the main title. "It can be very dark and moody, but also beautiful and emotional at the same time," says Djawadi, "and it's just perfect for the show. Because it's such a dark show. Obviously, because all these families have their problems."
The theme recurs in various guises throughout the episodes and has become Djawadi's most memorable and popular work, covered countless times in many different musical styles. His work on Game of Thrones has garnered several industry awards.