Joy Division played over Swan Lake is unexpectedly dazzling
19 September 2016, 13:46 | Updated: 6 January 2017, 14:45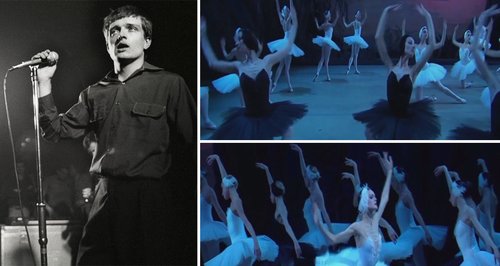 Joy Division's moody classic 'Transmission' played over ballet dance choreography works surprisingly well.
We're used to seeing ballet choreographers interpreting Tchaikovsky's Swan Lake in many different ways, but here, the score has been replaced with something a tad more contemporary.

Noted Northern miserablists Joy Divison melancholy classic 'Transmission' has been put over the top of some quality ballet moves from Swan Lake, and the result is absolutely stunning:
Swan division- Joy Division & Swan Lake mashup from EVOL on Vimeo.