A detailed musical analysis of Billie Eilish's new Bond theme, 'No Time to Die'
19 February 2020, 10:13 | Updated: 19 February 2020, 10:16
Bond geeks, music nerds, pull up a chair: we've had a listen to Billie Eilish's new 007 theme, and broken down its harmony, orchestration and vocals.
'No Time to Die' is the new James Bond theme, recorded by pop singer Billie Eilish and her brother Finneas O'Connell in their childhood bedroom studio. A bedroom studio might not sound very 007, but the music sure does.
Eilish, 18, is also the youngest artist in history to write and record a James Bond theme.
All very impressive. But musically, what's actually going on in 'No Time to Die'? We've had a listen and offered up some thoughts.
Read more: Hans Zimmer and Billie Eilish to perform 'No Time To Die' at BRITs >
Harmony
Among several nods to classic Bond motifs and themes, we get harmonic ambiguity and Eilish's trademark subtle layering. It's unmistakably Bond – but new, gritty, with just the right touch of strange.
The song's introduction is formed by four chords: E minor (i), C major (VI), A minor (iv), B major (V). Listen out for the almost-not-quite-there sharp 9, to form Bond's trademark chord. It's like 007 himself is waiting just out of sight…
The verse drops the dominant chord, with the sequence E minor, C major, A minor creating harmonic ambiguity, pitting A minor and E minor against each other.
A bridge section with alternating IV and V chords sets up a chorus grounding the harmony of the verse with plenty of harmonic ambiguity.
Our impression is that 007's characteristic motifs (that 'Bond chord' of E minor Major 9; sultry semitone shifts; Monty Norman's iconic wave-like phrase) mix with Eilish's layered, detached idiom like vodka and dry vermouth. So very Bond, yet more modern than ever.
Read more: James Bond theme songs ranked from worst to best >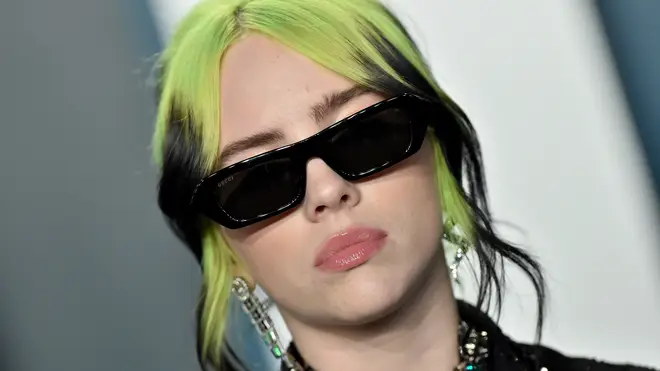 Orchestration
We open with a haunting piano motif, a high, reverberating 'B' ringing out at the end of each bar. The final 'B' cues in Eilish singing: 'I should've known I'd leave alone'.
A brass band, with mutes aplenty, creaks in and gives us another taste of the Bond sound-world. **straightens bow-tie**
That familiar electric guitar ushers in the chorus, and the symphony orchestra arrives (watch a clip of their recording session below).
Halfway through, we're hit with that signature Zimmer sound. Tension builds with repeated ostinato strings, and a drumbeat enters. Full Zimmer.
The song ends with the 'Spy Chord' – that signature E minor Major 9 – teasing out that unresolved, dissonant quality. It's a bit clunky, if we're honest. After all that subtlety, it kind of feels like the over-eager bartender just split your martini everywhere with too-vigorous shaking.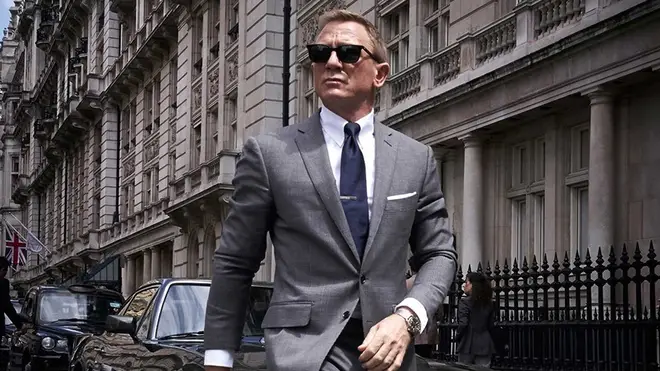 Vocals
Pianissimo vocals; signature reverb; dark colours. This is full Eilish territory. Where casual Bond enthusiasts might be holding out for that Shirley Bassey 'Goldfinger' or Adele 'Skyfall' moment, Eilish proves a loaded, pianissimo line can have the same impact as a belted, fortissimo one.
"James Bond goes Emo" is how professional soprano and Classic FM presenter, Catherine Bott, describes it.
"The whispered voice of Billie Eilish draws us in to a world where spies are just like us," she says. "And there are almost imperceptible hints of the original theme throughout, right up to that last twanging chord. I've resisted the last few Bond films, but after hearing this song, I might need to see 'No Time to Die'." 
Responding to remarks on her trademark 'whisper' voice, Eilish once said in an interview: "It's just different. You don't have to be shouting to be good at singing."
Around the halfway mark, we start to hear Eilish's voice really come out of its shell. We're expecting it to keep building up to an 'Adele' moment, but she comes right back to the whisper.
For Daniel Craig's Bond, whose universe seems more lonely than lavish, it really works.