Why does the music in John Lewis Christmas adverts always make us cry?
10 November 2017, 17:00 | Updated: 20 November 2017, 20:12
Admit it: you have, at one time in your life, felt emotionally manipulated by the music in the John Lewis Christmas adverts. But why is this the case?
Let's take Monty the Penguin. The soundtrack was The Beatles' 'Real Love', covered by the British singer-songwriter Tom Odell. Have a listen to it:
It's a familiar, popular love song by arguably one of the best British bands of all time. Tom Odell's voice is soft and husky with gentle moments of falsetto – and his orchestral backing is simple. The strings and gentle piano chords make Tom's cover accessible and unintimidating to listen to.
Man On The Moon follows the same pattern. The gentle, acoustic-voiced Aurora covered this version of 'Half the World Away', by another popular British band: Oasis.
The John Lewis Christmas advert soundtracked by Ligeti is genuinely unsettling
Alternating between her full voice and falsetto, Aurora tugs at our heartstrings as she lightly reaches up to her higher range in the line 'I've been lost I've been found, but I don't feel down'. Again, she's backed by piano chords, strings and some light timpani. It's simple and soft, yet emotionally overwhelming.
What about the tonality?
Both songs alternate between major and minor, lifting us up into festive dreamland, then plunging us back down into the sadness of potential loneliness at Christmas.
*cri*
And the time signature?
Ever noticed that most John Lewis Christmas songs are always around crotchet = 80? The slow beat of the acoustic ballad lulls us in, knowing we'll be comfortable in its familiarity.
Then, there's always this moment:
The pause before the final chorus is ESSENTIAL in a John Lewis Christmas song. It literally wouldn't be the same without it.
There's always a rit., followed by a swelling crescendo in the orchestral backing as we plunge into the final chorus of the song.
And the ending...
The last chord is always major, and it's always a perfectly conventional cadence (this one's plagal, for example):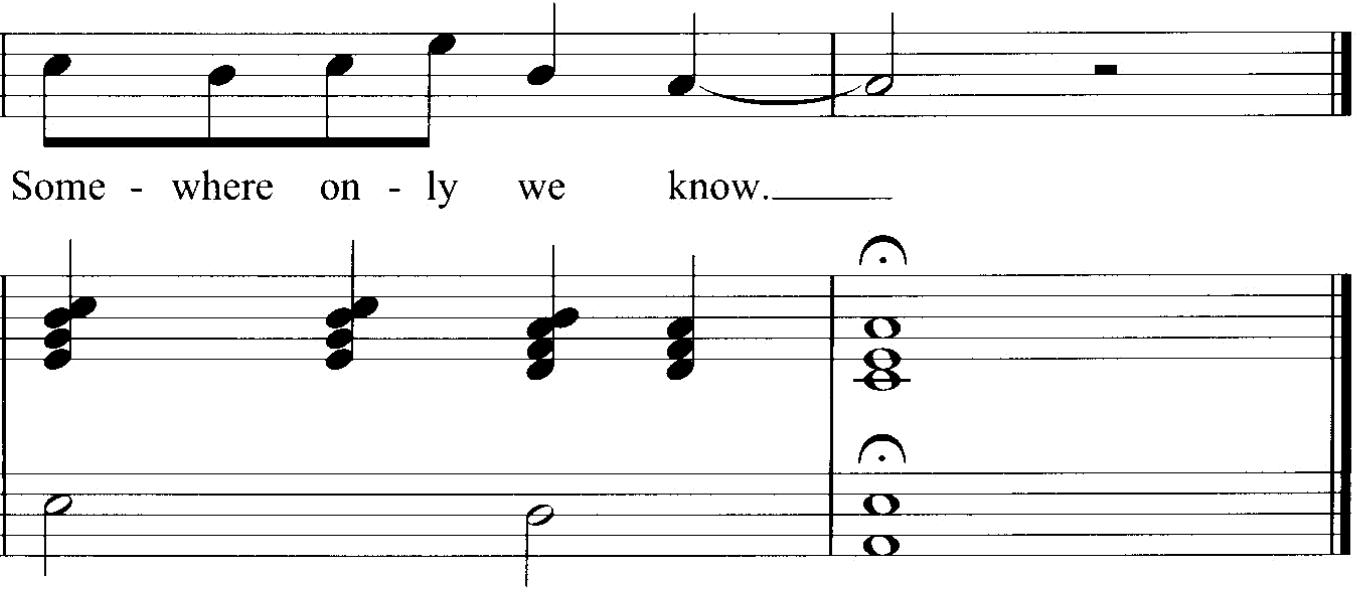 So after the emotional rollercoaster of loneliness, heartbreak and lost friendship, you're back to feeling all snuggly and comfortable.
Then BAM, as if by magic, you're crying into your Christmas stocking all over again.
Except it's not the magic of Christmas, it's just music theory…