Watch this conductor completely tear apart 'Happy Birthday' and make it a million times better
15 February 2019, 16:33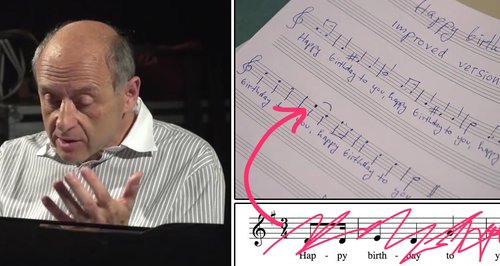 We all know Happy Birthday, and we've all sung it. But did you ever think it could be improved as much as this?
Conductor Ivan Fischer has had enough of what he thinks is a truly rubbish tune. Happy Birthday is, according to the great maestro, ripe for a rewrite.

So who better than him to completely tear the original to shreds and recompose it with a far stronger melodic line and no more wimpy chords. And sitting down at a piano during the Verbier Festival, that's exactly what he did.
What if Chopin had written 'Happy Birthday'? >
This is how it's done…
And if you prefer the piece in a jazz style...