How to calm your baby: pianist Alessio Bax has the answer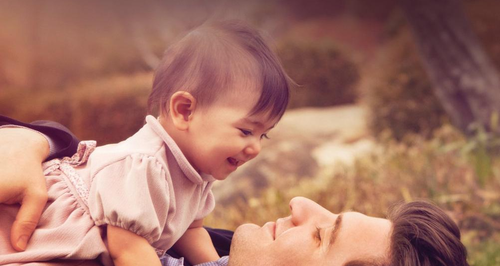 Pianist releases personal collection of soothing classics for babies - and their parents - after becoming a father.
Having a first child is life-changing for every parent. For pianist Alessio Bax and his wife Lucille Chung – also a pianist – the experience of trying to help their daughter Mila to sleep has inspired their latest album.
For Lullabies for Mila, Bax scoured the piano repertoire from Bach to Scriabin in the search for pieces that would not only work for Mila, but help others get their babies off to sleep – and relax themselves.
Here's Bax playing one of his choices:
"This album is not only a carefully curated playlist of soothing classics to calm a baby and perhaps make him or her fall asleep quicker," Bax says. "It is also a gift from parents to their children, with the hope that they will share music with their loved ones, not just to entertain them but also to enrich their lives."
Here's Alessio Bax's recommended playlist to get the baby off to sleep:


Edvard Grieg: Nocturne from Lyric Pieces, Book 5
Sergei Rachmaninov: Preludes, Op. 23: No. 4 in D Major
J.S. Bach: Air from Orchestral Suite No. 3 in D Major
J.S. Bach: Siciliano from Flute Sonata in E-Flat Major
J.S. Bach: Sheep May Safely Graze
Johannes Brahms: Intermezzo in A Major from 8 Klavierstücke
Johannes Brahms: Waltz in A-Flat Major
Johannes Brahms: Waltz in E Major
Sergei Rachmaninov: Vocalise
Ludwig van Beethoven: Moonlight Sonata
J.S. Bach: Largo from Keyboard Concerto in F Minor
Johannes Brahms: Intermezzo in A-Flat Major from 8 Klavierstücke
J.S. Bach: Siciliana from Violin Sonata No. 1 in G Minor
J.S. Bach: Andante from Violin Sonata No. 2 in A Minor
Alexander Scriabin: Prelude for Left Hand Alone
Sergei Rachmaninov: Prelude in G-Flat Major
Wolfgang Amadeus Mozart: Piano Concerto No. 27 in B-Flat Major