8 genuinely handy money tips for musicians and creatives
2 May 2017, 14:55 | Updated: 3 May 2017, 10:05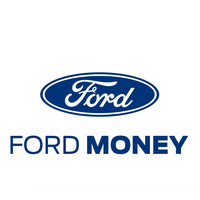 Promoted by Ford Money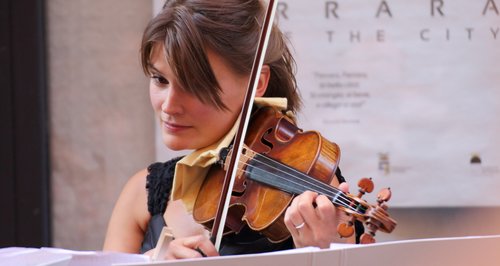 So you're a talented musician - how do you make it pay? Along with Ford Money we're here to help with some little bits of advice on the financial side.
1. Find a way to generate an income by playing (busking and gigging)
Sounds simple, doesn't it? But sometimes you just have to put down your hat and get busking. Not only can it be one of the most lucrative activities for a young musician, it also gives you the opportunity to hone your chops to make a few extra quid, and in the age of Instagram video, you never know what passers-by might do for you and your brand.
Go natural, play good repertoire and do it with a smile and love of music. It's all about getting you and your music heard, with some income. Always have some sort of advertising on you like a business card or CD just in case someone asks.
2.
Use social media to your advantage (it's free, and will give you definite ROI)
It's absolutely staggering how many young musicians aren't willing to engage with social media. It's one of the best and easiest ways to get yourself out there, and the professional and musical networks you can create will be a constant source of inspiration. And make sure you get on multiple channels as well – and embrace video and collaboration. Try to form open, friendly and collaborative relationships with musicians and other music organisations.
There are lots of young classical artists who are using social media in a really effective way - one of them is Baroque cellist Emily Davidson - she has a few social media pointers here:
3. Ask for Help
Though it can be difficult to reach out and ask for help, sometimes it's necessary to help guide your career. Many musicians use crowdfunding platforms to help fund concerts, recordings, festivals, and other miscellaneous ventures. Crowdfunding removes the pressure of spending personal savings and provides a wider sense of community for the musician in general.
4. Collaborate!
Not only can you collaborate with friends and combine your audience/followers, but nowadays there are apps, sites and platforms that allow you to easily collaborate with musicians all over the world. Reach out, make friends, film your inter-continental performance and stream it, take over the internet. Simple.
5.
Use your musical knowledge to your advantage
Offering music lessons is a great way to connect with the community and create profit. Music lessons can also be taught and sold online via platforms like blackboard live. If you're good at transcriptions and theory, there's even a market for that - offering lessons, or hawking your transcriptions skills can be a simple way to keep your bank balance healthy.
6.
When you buy, buy for the long-term
Instruments, clothes, kit: whenever you're buying the muso stuff you need, makes sure you do your research, read reviews, ask for advice and make sure you're buying quality. Investing a little more on something that you can use for a longer period will yield savings in the long term. It's an overused phrase, but it's true - buy cheap, buy twice.
7.
Learn to Balance Your Expenses
Being able to budget and manage your expenses may seem obvious, but it's surprising how many musicians still seem reluctant to grasp the basics of financial planning. Learning to prioritise wants over needs is critical when money gets tight. Spreadsheets are your friend, and you need to embrace your inner geeky accountant. Work to a budget, plan obsessively, and learn to invoice and account like a pro, because every figure matters.
8. Get saving
Even if things are feeling really tight, it's always best to pop a regular amount to one side. A new instrument, an opportunity to travel to play in a dream location, or the confidence that you've got a bit of money in reserve long-term - these things are all in easy reach if you dedicate yourself to saving a little each week and month. Do your research to determine the sort of product that's right for you. This is where Ford Money can help – visit their website where you'll find all the information you need to make the right choice.