This cellist has rearranged Leonard Cohen's Hallelujah into a spine-tingling chamber masterpiece
7 November 2017, 13:11 | Updated: 24 April 2018, 14:58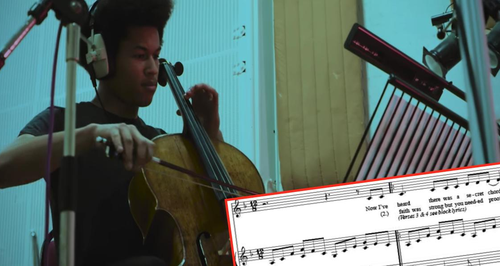 The stunning Leonard Cohen song, exquisitely arranged for cello. It's very special.
Last year's BAFTA Awards featured a powerful musical tribute to singer-songwriter Leonard Cohen and other stars of music, TV and film who we lost in 2016.
Here's young cellist Sheku Kanneh-Mason with Cohen's beloved song 'Hallelujah', in a beautiful arrangement by film composer Tom Hodge.
The track is featured alongside melodies from Fauré and Bloch on the 17 year-old's 2017 debut release. Here's a glimpse into the recording session at the famous Abbey Road Studios.
And if you want to listen to this recording again, you can download Sheku's debut EP release here, follow him on Facebook, Instagram and Twitter or check out his website.
And if you need more cello versions of 'Hallelujah', check out this belter from Brooklyn Duo...