This tourist grabbed a double bass and unexpectedly busked an awesome jazz standard
4 July 2016, 12:26 | Updated: 6 January 2017, 14:45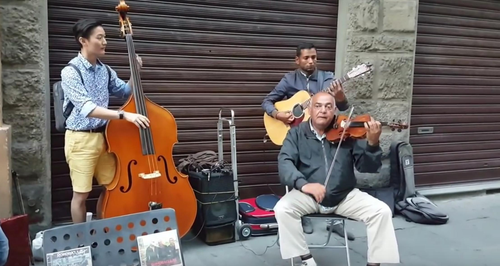 Jun-Hyuk Choi provided onlookers with a fantastic improvised reading of Autumn Leaves when he was passing a group of buskers in Florence, Italy.
The Korean double bassist spotted a busking trio who were down a member and obviously fancied himself as the natural replacement member.

Whoever the bassist was that left their instrument lying around for a tourist to come along and join their band is probably kicking themselves.

As you can hear, he slots into the band effortlessly, taking on jazz standard Autumn Leaves.