This guitar solo shows that Prince was a truly peerless virtuoso
21 April 2016, 18:39 | Updated: 6 January 2017, 14:45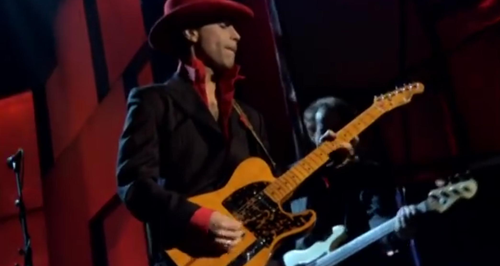 This Hall of Fame performance from 2004 shows just how natural and gifted a musician Prince was - no matter the genre.
When Prince stepped on stage with greats like Tom Petty, Jeff Lynne, Steve Winwood and more, you'd think he'd have to step up his game to get noticed.

Well, check out how effortlessly virtuosic this guitar solo is (it kicks off at 3:28):
Like all great virtuosi, Prince uses the entire range of his instrument, dives headlong into daring hammer-ons and somehow, amid all of that, keeps melody at the forefront.
Prince was known for his prolific and inventive songwriting, but it's easy to get that he was easily among the very best pop guitarists of his generation, thanks to his inventiveness and energy and - the thing that can't be taught - musical sensitivity.
The singer, multi-instrumentalist and songwriter died at his studio complex, Paisley Park, at the age of 57.