Six pop songs with truly superb vocal arrangements
30 June 2016, 11:10 | Updated: 6 January 2017, 14:45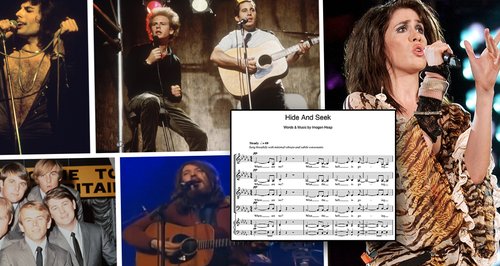 Choral geeks: if you need some new material, look no further than some of these contemporary masterpieces.
Imogen Heap - Hide & Seek

So it doesn't actually feature a choir in its original version, but the impeccably arranged vocoder parts are constructed in such a clever way that you'd swear it would sound amazing when sung by a human choir. Oh hang on…
Fleet Foxes - He Doesn't Know Why

Beardy of face, muddy of disposition, angelic of voice: Fleet Foxes head honcho Robin Pecknold has a flair for vocal arrangements, and this cut from their debut album might be his best work in that regard. Here's a live version, which actually has a few more crunchy sevenths than the album version:
The Four Freshmen - Their Hearts Were Full of Spring

Unaccompanied, unalloyed, unspoilt: The Four Freshmen were one of the premier vocal groups of their day, and went on to inspire Brian Wilson of The Beach Boys to up his game in the vocal arrangement department.
The Beach Boys - God Only Knows

OK, divorce yourself from the obviously heartbreaking emotional power of this song and just listen to the vocal round at the end. Brian Wilson took the lessons he'd learned from The Four Freshmen (see above) and came up with something that straddles Baroque counterpoint, barbershop and pop.
Simon & Garfunkel - The Only Living Boy In New York

It's no surprise that the main vocal hook for this song was recorded in an echo chamber. It's a wordless chorus made up of several layers of Simon & Garfunkel's voices, and by no means their most complex work, but the timbre of it is absolutely irresistible.
Queen - Killer Queen

We could've so easily gone for Bohemian Rhapsody, but we figured you'd probably heard enough of that one. The genius of Killer Queen is that even though the harmonies are hideously complex and rattle all over the place at the drop of a hat, they still sound totally effortless.