16 steps to being an absolutely epic conductor
Would you like to impress with baton-wielding virtuosity? You could spend years training in a conservatory - or you could give our online cheat-sheet a go, and be a maestro in minutes.
Want to be a conductor? Want to be able to wield immense power with just your facial expression?...
Leonard Bernstein proved you only need a spectacular pair of eyebrows to conduct Haydn.
First of all, get the look
1. You must have amazing curly hair
Epic ringlets look best on the podium. Fact. (Especially when flung around in a scherzo.)
2. Seriously, your hair can't be curly enough
Ladies and gentlemen, get those curlers and blowdryers ready… Mahler 5 is about to begin.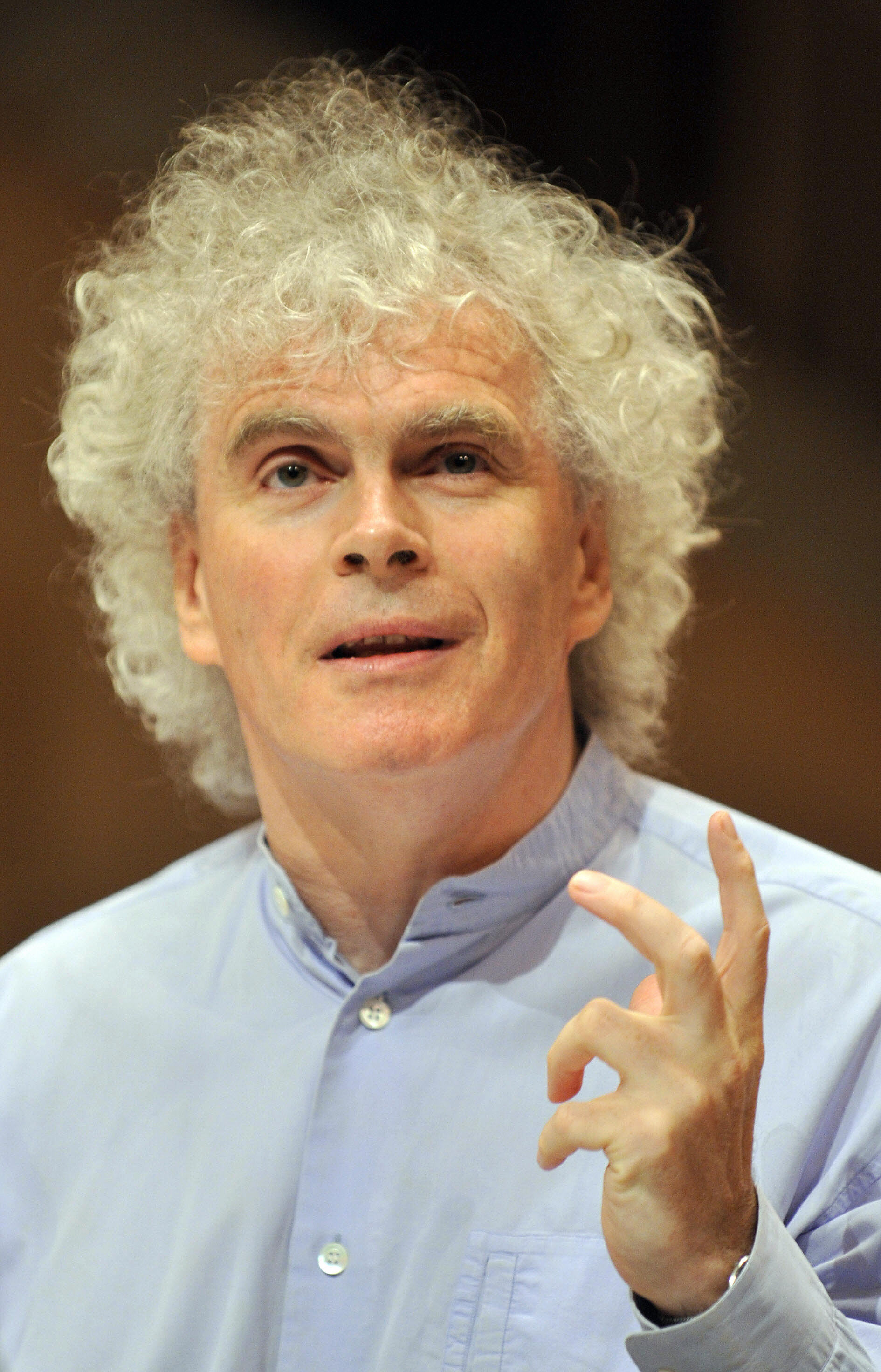 3. The maestro garb
Ill-fitting white tie and tails, concert blacks, or Hillary-Clinton-in-mourning-pant-suit? The sartorial choice is yours... (but shoes are mandatory, sorry Sir Roger).
You're looking good - it's time to practice the moves...
4. It's all about the expressive gestures
Imagine you're regaling friends with a tale about a triumphant day's fishing.
5. Then take it up a notch
The wine glass sniffer - a classic conductor move. Give it a swirl.
6. And finally: eating the intense burrito
Karajan loved his Mexican food, and this was a typical pose in the Adagio.
It's time to move this to the concert hall...
7. Know how to make an entrance
Want to look as cool as Jordi Savall? Trumpet, drums, a 17th-century baroque fanfare, cape. And strut.
8. Remember you're the boss
If the audience is talking, just turn off the lights and go for it (it will look very cool).
9. Make sure you point a lot
"I say, you over there, play more music. Jolly good."
10. Choose a section of the orchestra to be disappointed in
It's the trombones. It's usually the trombones.

11. Consider throwing an on-stage tantrum
The quality of stage lighting, coughing in the audience, or the beep of a mobile phone will be good bets.
And now for the fun part: the loud bit at the end.
12. It's the fortissimo finale
This what you've worked so hard for. Arms up, and shout.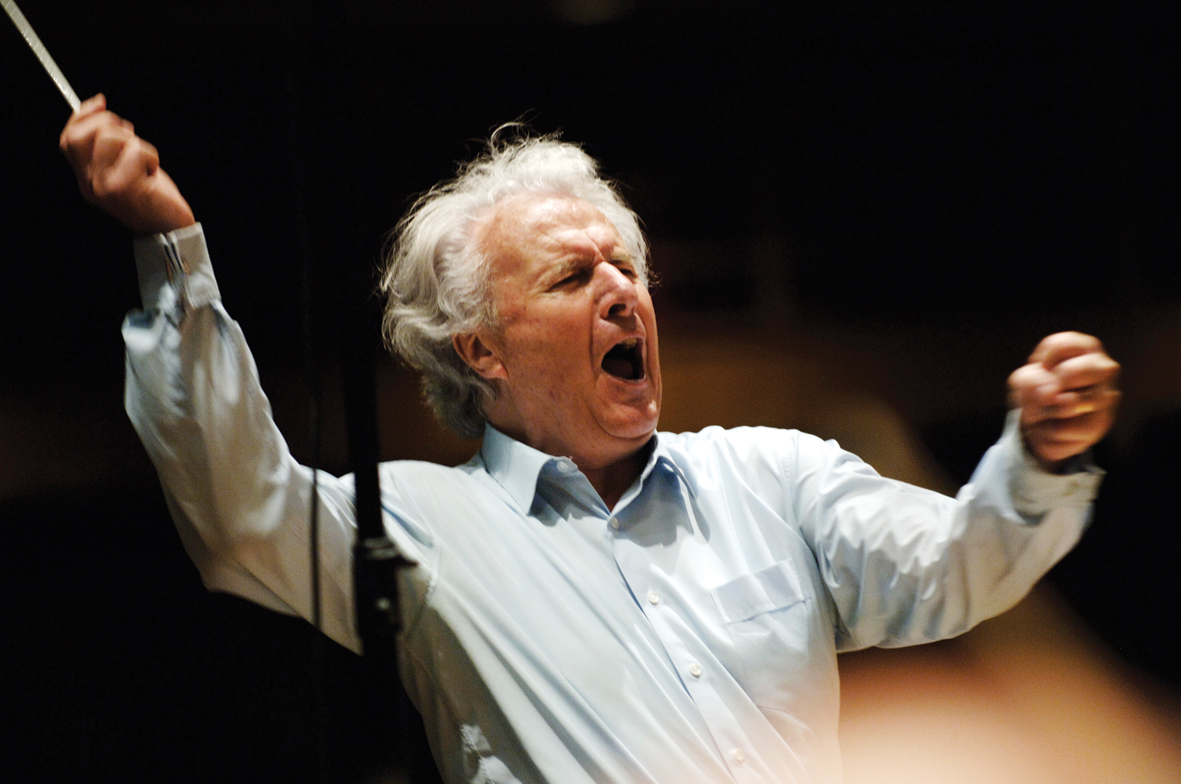 13. And louder still
Like you've got an urgent message for the trombones.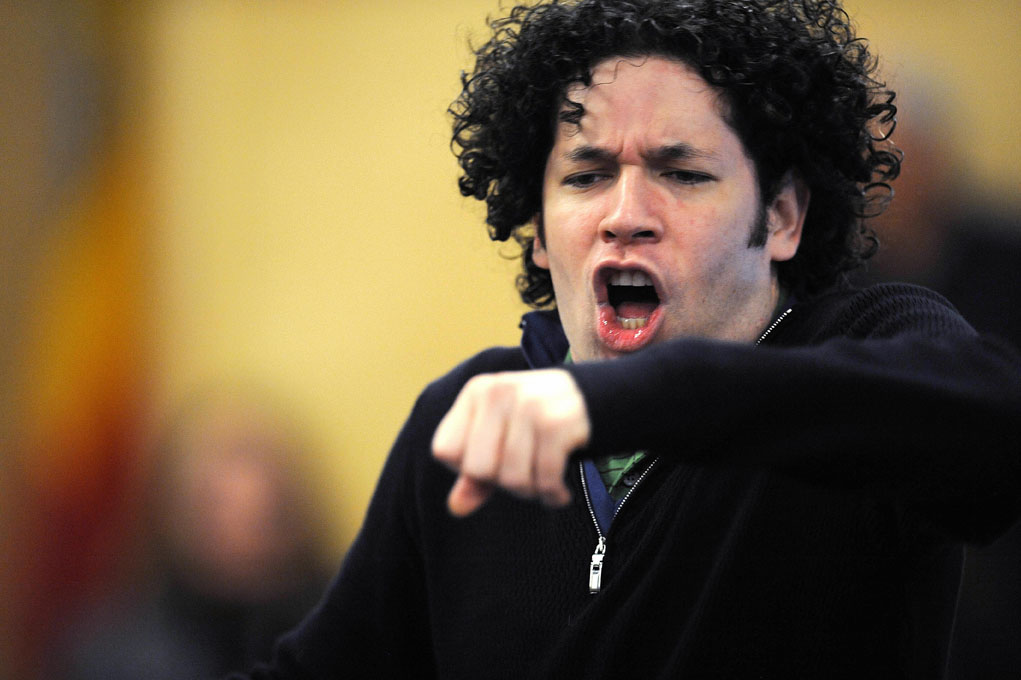 14. Seriously, scream at the top of your lungs
There are V-I chords everywhere and it's marked ƒƒƒ. Lenny shows us how it's done.
15. Now comes the applause. The thunderous ovation
They love you. Turn around to bow and acknowledge the ovation in the appropriate manner.
16. And finally... remember that it's not always a serious job
The Florida Orchestra welcomed their new British conductor with a very special rendition of the US National Anthem...