Here's proof that the love of music never leaves you
3 June 2016, 20:34 | Updated: 6 January 2017, 14:45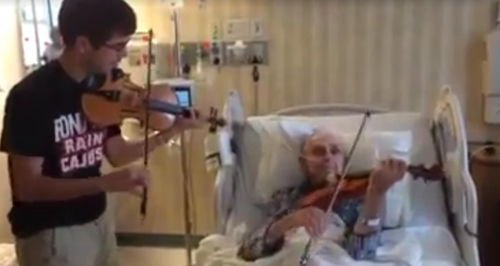 This video shows an old man in his hospital bed taking solace from a short bluegrass violin duet.
After a shaky start, the old man soon starts tapping his foot and harmonising with his young musical partner:
The video was posted by Bryant Chen, though it's hard to say if he had any direct involvement with it.

Wherever it came from, it's clear that the power of music is something can affect absolutely anyone, no matter what stage of life you're at.