This concerto turns the double bass into the most virtuosic and melodic of instruments
5 July 2016, 13:44 | Updated: 6 January 2017, 14:45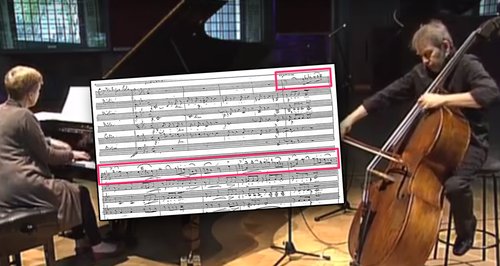 If you've always seen the double bass as the great lumbering engine room of the orchestra, think again - this concerto makes it a melodic, lyrical giant.
Giovanni Bottesini was a bit of a bass legend, occasionally referred to as the Paganini of the double bass. But he wasn't just about fireworks.

He wrote incredibly challenging works, but they were works that placed the importance of melody at the forefront - making a successful performance an exceptionally difficult and understated thing.

Here's his Concerto No. 2 in B minor, in a piano reduction with virtuoso Rinat Ibragimov taking the lead.