Guy sings 2 notes at once, somehow makes them into perfect counterpoint
5 July 2016, 17:07 | Updated: 6 January 2017, 14:45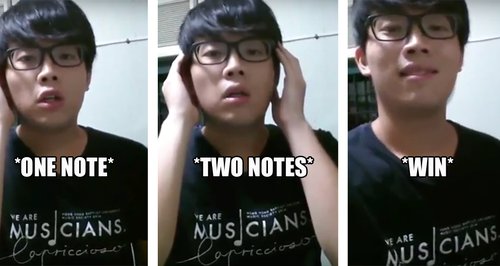 We have enough trouble singing one note at a time. But this composer is flying the flag for contrapuntal overtone singing.
The superbly-named Hong Kong composer Hippocrates Cheng is, in his own words "trying to create my new type of contrapuntal overtone singing."

Overtone singing is a notoriously tricky technique to master, but once you've got the hang of it it's incredibly impressive.

Hippocrates Cheng must be one of the very few composers actually striving to compose music specifically for this technique.

Here he is in action:
Check out his Facebook page for more info.