This 3D-printed violin sounds like an insane metal guitar solo
25 May 2016, 10:54 | Updated: 6 January 2017, 14:45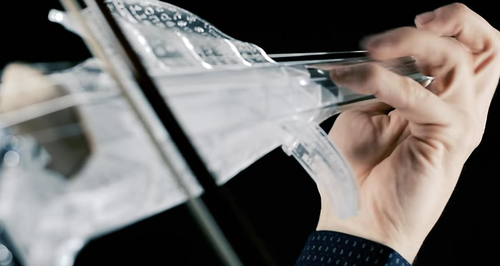 This violin is called the 3Dvarius, and when you play it it sounds like a face-melting guitar solo.
The 3Dvarius is the subject of a new Kickstarter project by inventor and violinist Laurent Bernadac.

According to Bernadac, there are a whole bunch of advantages over a traditional violin: it's in one single piece, the weight distribution is designed to reduce impact, and it's been modelled on the dimensions of a Stradivarius violin.
Here are some of the best 3D-printed instruments
Enough talk - here's what it sounds like:
The people behind this insane project are now inviting donations to help them take it to the next level. Throw all your cash at them here.