This guy can 'play' two trumpets at the same time… watch until the end
19 September 2019, 15:57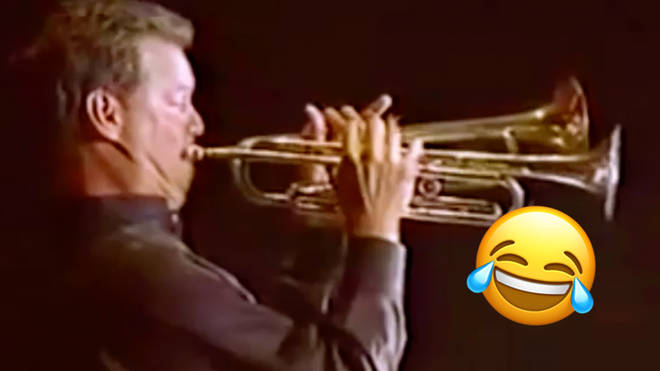 Trumpeters, don't try this at home. It probably won't work.
There's a video knocking around of a guy 'playing' two trumpets at once – and it has confused the heck out of the Internet.
The piece he's playing is 'Zorbas' (or more commonly, 'Zorba's Dance'), an instrumental by Greek composer Mikis Theodorakis that featured in the 1964 film Zorba the Greek.
He begins on one trumpet, before introducing a second. And we won't spoil the rest...
In case you're after the (ahem) real deal, check out Gunhild Carling, an incredible Swedish musician who can legit play three trumpets at the same time.
What a legend.
There's also the late jazz musician Rahsaan Roland Kirk, who could play three saxophones at once and make it not sound dreadful.
And not a single bum note. Incredible stuff.