The 10 worst things about playing the saxophone
4 May 2016, 16:20 | Updated: 6 January 2017, 14:45
Sax players: we feel the swing, and the pain.
1. There's too much pressure to look cool
You will never look this good, and it breaks your heart. Thanks a lot Sonny Rollins. Thanks a lot Brooklyn Bridge.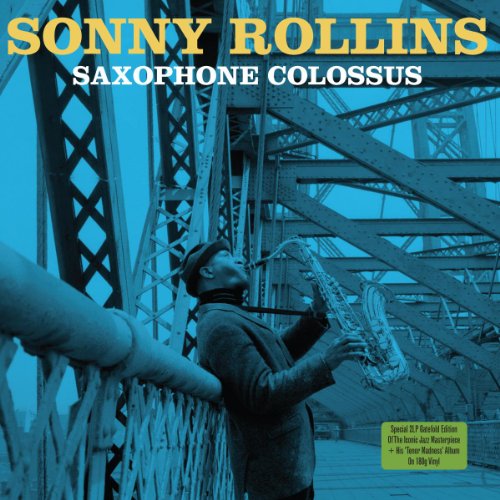 2a Fundamental layout issues
Not since the QWERTY keyboard have so many important keys focussed around your pinky
(2b More fundamental layout issues)
That pain in coordinating left-hand palm keys with the right-hand side keys when playing fast and high. We know it too well.
3. Giant Steps
Best of luck riffing on those changes. They will haunt your dreams.
4. You have inadvertently chosen one of the most complex instruments
And it's all so enigmatic to everyone but you...
5. When it comes to classical, there's not much choice
1,000 years of western art music, and there's basically the choice between Debussy and Ibert. And don't get us started on Ravel.
6. Kenny G
He is yet to go away.
7. Kenny G(arrett)
The real Kenny G. You'll never have tone like him and you know it. His sound makes you feel as if the world is coming to the end.
8. You'll never swing as hard as Cannonball
Julian "Cannonball" Adderley: his swing is incomparable, and sadly unattainable.
9. Lots of standing around on stage with 3kg of brass hanging around your neck
Plays head. Plays solo. Stands awkwardly on stage for 25 minutes. Plays head.
10. You can practise for 20,000 years, but you'll NEVER play a break as good as this
*listens and collapses on the floor in reverent weeping at 1'17"*