The pianist's view of a ferociously virtuosic Concert Etude
11 June 2016, 20:06 | Updated: 6 January 2017, 14:45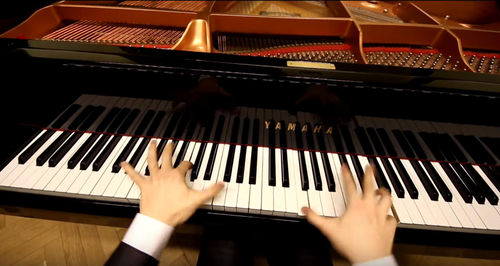 Nikolai Kapustin's Concert Etude No. 3 'Toccatina' is really something. Especially when it feels like you're playing it.
Russian composer/pianist Nikolai Kapustin loved his classical virtuoso pianism and improvisational jazz (promising combo, huh?). This Etude is a mind-boggling, swing-infused, pianistic tour de force - and with a GoPro camera and the virtuosity of Dmitry Masleev, you can see it all from the performers point of view.
Smashing chords, cascading lines, leaping arpeggios, and oh-so-jazzy syncopations. And rather terrifyingly, thanks to that head-mounted camera, it's like you're playing it all.