Watch this wonderful performance on the world's oldest surviving piano (it sounds magnificent)
5 December 2016, 15:20 | Updated: 10 January 2017, 09:37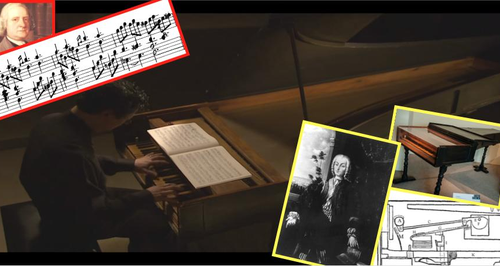 This piano is even older than Haydn, Mozart and Beethoven, and it sounds incredible.
This is no regular performance on a piano - it is the oldest known surviving piano, and being played upon its keys is one of the first known pieces to have been composed specifically for the piano.
This particular piano dates back to 1720 and was invented by Bartholomeo Cristofori (1655-1731), who began his first designs as early as 1698-1700. He had developed two other keyboard instruments prior to the piano, however if it weren't for his later invention the entire musical world would be without one of its greatest instruments.
This wonderful little piece is believed to be one of the first compositions for piano. The Giga of Sonata No. 6 in B flat major written by the late baroque/early classical composer Ludovico Giustini (1685-1743) is from the 12 Sonate da cimbalo di piano e forte detto volgarmente di martelletti, Op. 1 (1732), which translates as '12 sonatas for harpsichord with piano forte, commonly called harpsichord with hammers'.
Watch the performance here: