This bonkers Ligeti etude could be the loudest piece we've ever heard (it has EIGHT fortes)
6 October 2016, 12:20 | Updated: 6 January 2017, 14:45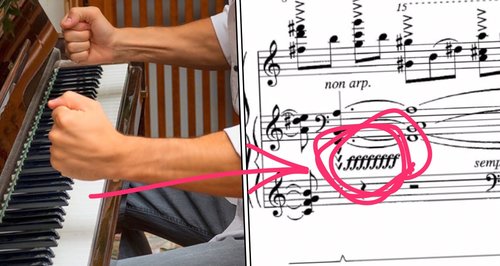 György Ligeti is a go-to for weird compositions, but this piano etude takes the biscuit. Brace yourself for the loudest dynamic marking we've ever seen…
Written between 1985 and 2001, Hungarian composer György Ligeti's piano etudes are one of the most terrifying works in the piano repertoire. Mostly, it has to be said, because of no. 13, 'The Devil's Staircase'.

With a title like that, you can kind-of imagine what it sounds like - but just wait until you get to around the five-minute mark when he really lets rip. The whole piece is a masterpiece of dynamics, stretching from the exceptionally quiet to the colossal eight fortes.

Jump straight to it here:
Also, LOL at this final performance direction. Like there was any other way it could end.