This super-jazzy arrangement of 'The Entertainer' is a monstrous technical challenge for any pianist
24 February 2017, 17:36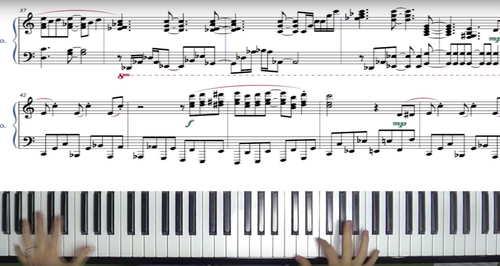 That piece you always wanted to be able to play as a kid - but ten times harder.
Every man and their dog has always wanted to play Scott Joplin's 'The Entertainer'. After all, it is one of the most famous pieces of music from the 20th Century. Unfortunately for us, we probably won't be taking on this version any time soon...
YouTuber The Mad Arranger (the clue is in the name) has written an INSANELY DIFFICULT jazz arrangement of the ragtime classic. On his YouTube channel, he says: "If you are looking for a piano cover just like the original song you have come to the wrong channel. If you want to hear a well-known melody with a completely new spin on it then this channel is for you."
The Mad Arranger (Jacob Koller) has kindly uploaded an interactive version of his score alongside a video of him playing the piece, meaning you can be amazed at the speed of his fingers while watching the score: