20 notes a second?! This guy reckons he's the world's fastest pianist
27 November 2015, 11:13 | Updated: 6 January 2017, 14:45
Innovative, revolutionary, inspiring or just plain crackers? Fast playing, epic beard - with Lubomyr Melnyk there's a lot going on…
Lubomyr Melnyk has made a name for himself by claiming to be the world's fastest pianist.
Apparently it's physically impossible to hear all the notes Melnyk is playing. The Ukrainian-born pianist claims his fingers are hammering out a staggering 19.5 notes per second. We'll have to take your word for it, Lubomyr.
He's given his style a name – he calls it 'continuous music'
He says "the sound is another dimension" as if you're "floating on a river".
And the philosophy behind continuous music actually sounds pretty cool
Apparently in continuous music you can't make a mistake because you are living the music with the piano. The super-beardy maestro claims to have even fallen asleep while playing.
He says it's the first innovation in piano performance for more than three centuries
Hammerklavier Sonata? Pah! Gloss over Liszt, who revolutionised the world of piano performance. Oh and John Cage who literally took the piano apart and put it back together again for his works for prepared piano.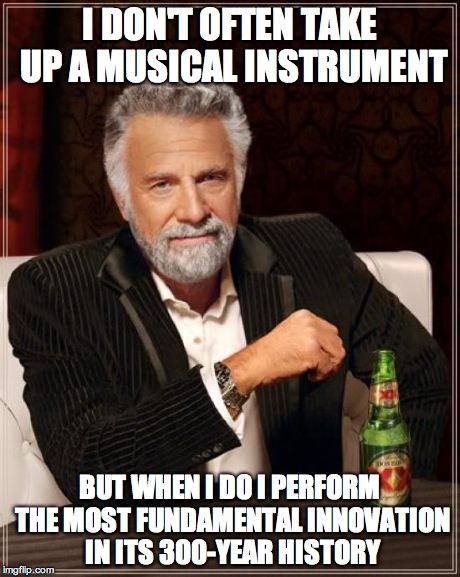 What a character, eh?
But enough from us. Listen for yourself - here the maestro is in action: