How to play the triangle - a masterclass with the RLPO's percussion leader
23 September 2015, 15:28 | Updated: 6 January 2017, 14:45
We went backstage at Classic FM Live and asked the Royal Liverpool Philharmonic Orchestra's lead percussionist to show us what we've been doing wrong on the triangle all these years.
The triangle. That's the easiest instrument to play. Just pick it up and give it a whack, right?
WRONG!
The triangle is in fact a versatile instrument: subtle and mind-blowing by turns - in the hands of an expert. We found just such an expert backstage at the Royal Albert Hall during Classic FM Live.
This is Graham Johns, lead percussionist with the RLPO.
He gave Classic FM's Jane Jones (left) a lesson in playing the triangle.
First, some triangle facts:
1. Graham's triangle was designed by a member of the Philadelphia Orchestra. It was 40 years ago and the guy wasn't satisfied with what was available on the market. He ended up bending an industrial cotton spindle into shape.
2. This triangle is NOT an equilateral; it's an isosceles triangle, maths fans.
3. Johns has 12-15 triangles. And here's how many rods he has: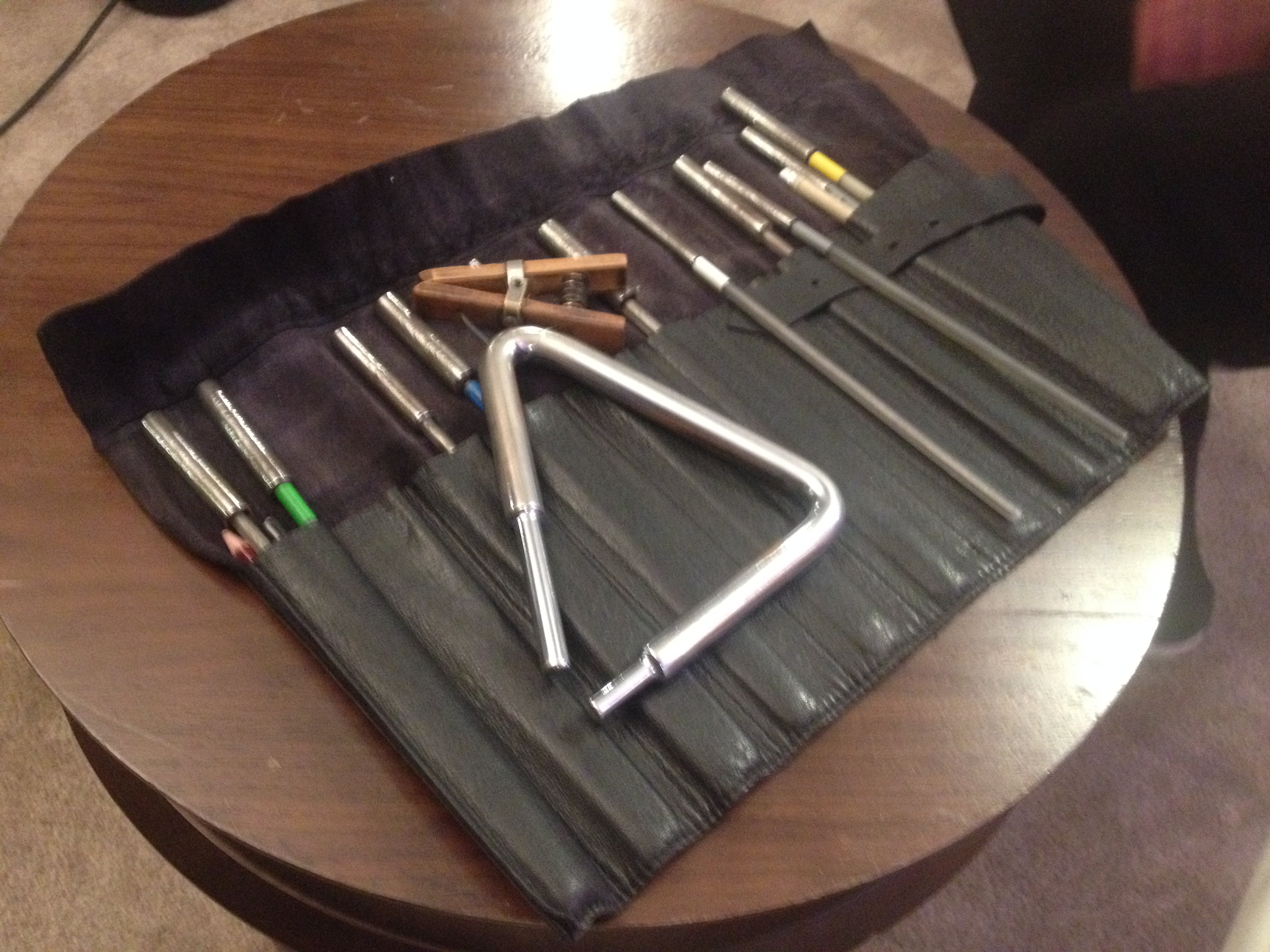 Today we're going to learn about:
Long notes
Complex rhythms
(Note the position of the hand – to take the decibel level down from 'borderline deafening' to 'how lovely'.)
Flams
Grace notes, and much more...
Take it away, Graham:
So, was Jane paying attention? Here's her debut on the triangle: