This music school underdog story will give you renewed faith in your own abilities
8 June 2016, 10:41 | Updated: 6 January 2017, 14:45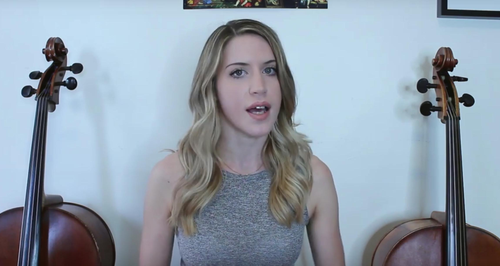 Cellist Emily Davidson has uploaded this epic vlog about being an underdog at music college, and we find it quite inspiring.
She'd only been learning the cello for a year and a half, but she still managed to get into music school. Emily Davidson is now a baroque cello specialist, despite receiving what she describes as very little support from the education system.

When she applied to music college, Emily had only been learning for a couple of years, very few compared to many of her colleagues. And how did she deal with it?

"I started to create my own world again, where I wasn't comparing myself to my colleagues. Now my colleagues weren't looking at me as this bad cellist, but instead a cellist who was doing something a little bit different."

"I felt like the runt, which is often how I felt in school."

But now, four years after graduating, she has successful solo albums, a busy quartet and solo concert schedule and, obviously, a future in vlogging.

She concludes: "I hope if there's any music student going through something like this, that my words were a little bit of encouragement."

They sure were.