This woman dragged her cello to the top of a mountain, just to play Bach
22 February 2016, 10:05 | Updated: 6 January 2017, 14:45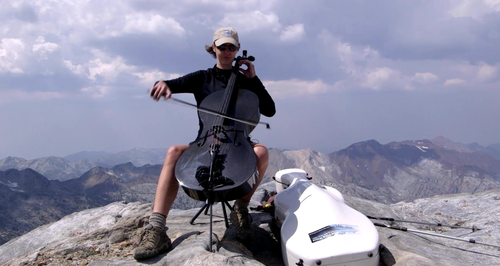 Cellist Ruth Boden wanted to create a concert experience that had "no ticket stub, just a memory."
So, with her cello strapped to her back, she decided to climb a dizzying peak in Oregon's Wallowa mountains, and play Bach's Cello Suite No. 1 for an audience of no-one.

This stunning film shows Boden's journey and the performance itself, which puts Ruth at the very top of a huge peak with only her instrument for company.
Andante from Gavin Carver on Vimeo.