Remember when Rowlf from The Muppets played Beethoven's Pathetique?
25 July 2016, 16:50 | Updated: 11 January 2017, 14:26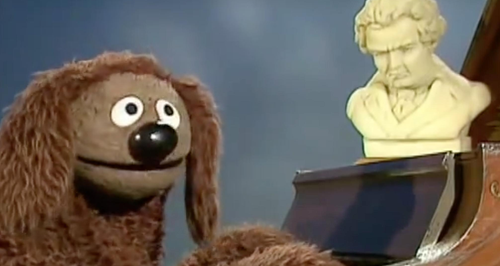 Only the genius of Jim Henson could get laughs out of a heartrending Beethoven sonata.
He appeared in a music video with rock band Weezer and released a solo album of standards called Ol' Brown Ears is Back, so for our money Rowlf the Dog is by far the most cultured of all the Muppets.
You could always rely on Rowlf to remain calm and bring things back to some semblance of order in the chaos that passed for entertainment on The Muppet Show, much to the chagrin of Sam the American Eagle.
So let's remember one of Rowlf's finest moments – with a little help from a bust of Beethoven: