People are recreating famous paintings at home during coronavirus quarantine
27 March 2020, 12:18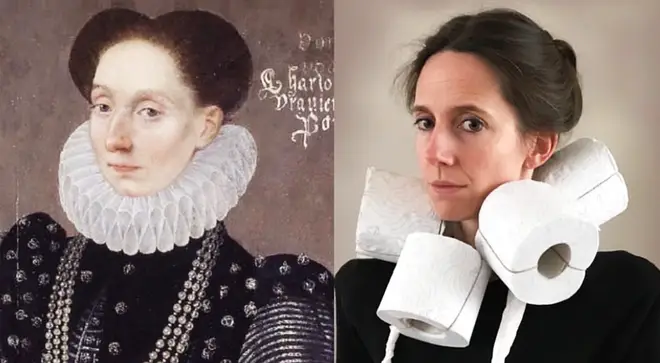 Since you can no longer visit your favourite art gallery, why not make the masterpieces yourself?
The Internet is absolutely buzzing with self isolation-inspired creativity – and now it seems the latest trend is recreating famous artwork.
People are wisely spending their time indoors transforming themselves (and willing participants) into famous paintings, from Michelangelo's The Creation of Adam to Edvard Munch's iconic The Scream.
Toilet paper neck ruffles, tangled laptop chargers and even four-legged friends are all being used as makeshift props.
Here's a selection of our personal favourites:
Read more: Talented family sings epic rendition of 'One Day More' in Les Misérables living room karaoke >
The account – which was started less than two weeks ago – has already had plenty of submissions from inspired art enthusiasts.
And with over 67,000 followers, it's proving to be a welcome, light-hearted distraction for a lot of people quarantined at home.