Church finds genius way to message their social distancing policy
11 August 2020, 12:44 | Updated: 11 August 2020, 13:49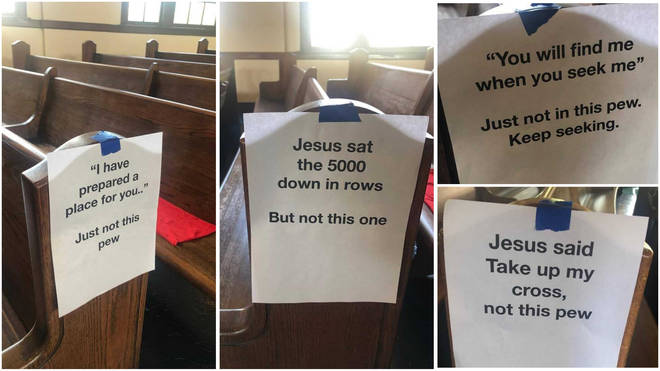 A witty and inventive way to get people to sit in the right places to halt the spread of COVID-19, as seen in a New Orleans church.
Social distancing is here to stay for the time being, and so is the omnipresent signage reminding us to stay two meters apart from one another when possible.
Redeemer Presbyterian Church in New Orleans found an inspired way to outline their policy to the church's congregation.
Passing over the usual demarcations, they instead went in with full historical-comic zeal and made a series of notes with witty biblical ties and Judeo-Christian references.
And it's enough to tickle New Testament scholars and occasional Sunday schoolers alike.
Vocalist sings an ancient hymn in an empty Pantheon-style church >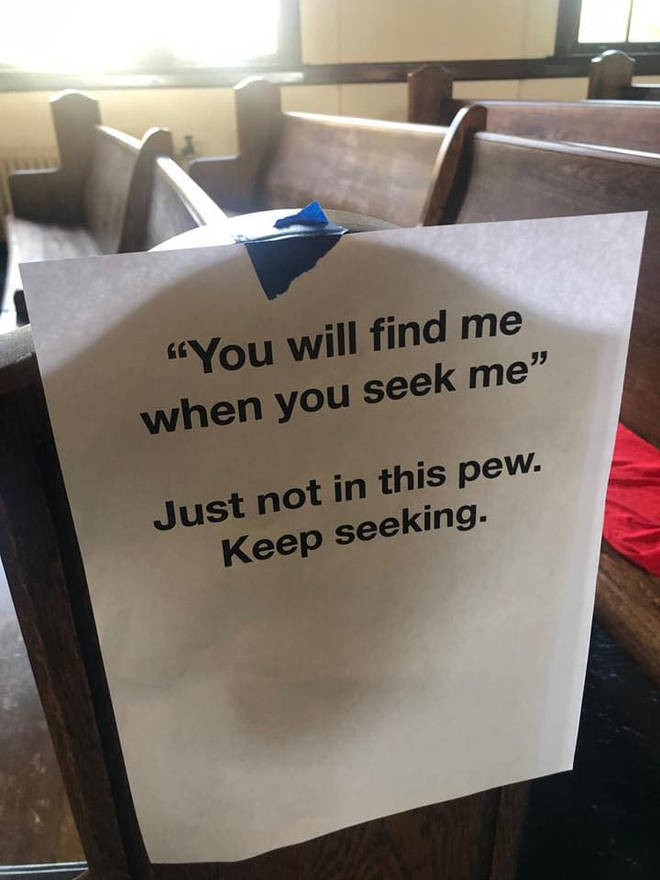 In a reference to the story of the feeding of the 5000, one reads "Jesus sat the 5000 down in rows, but not this one". That's one to make you chuckle into your cassock sleeve during the sermon.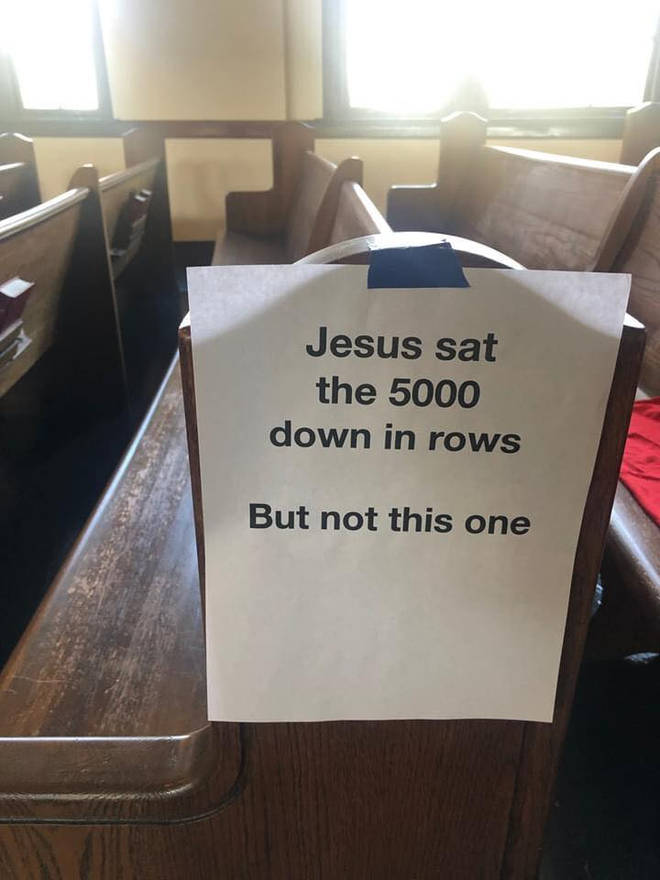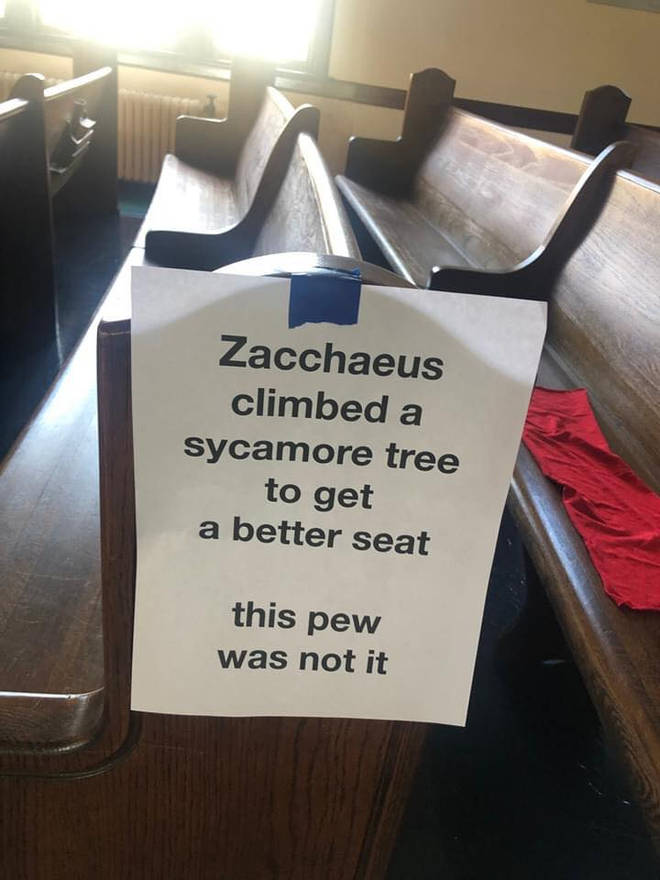 Thanks to this church for bringing a smile and some light, during times of challenge, change and difficulty for many.
Here are a few more of our favourites, as shared on the Father Nathan Monk's and Redeemer Presbyterian Church of New Orleans' Facebook pages.