We can't stop watching the expression on this viola player's face
21 December 2017, 14:27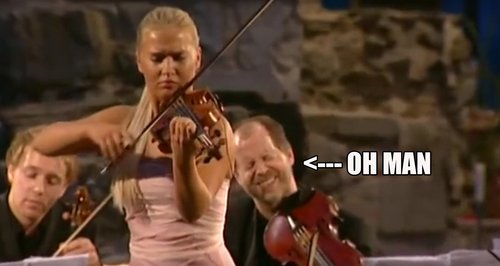 Ever had one of those moments of realisation, when you work out that you've been pulling a strange face for many, many seconds? This guy has.
This violist, ably supporting the superb Mari Samuelsen in a performance of Vivaldi's Four Seasons, seems to make a seriously pained facial expression with no discernible reason.

Samuelson is playing beautifully (as per), so what's happening to this guy's face? Our suggestion: the sudden realisation that you're a viola player.
And the whole thing is here (strange face comes in around the four-minute mark):