We can't stop laughing at this duet for French horn and squeaky chair
7 December 2018, 18:50
Brass players are a funny bunch, especially when they have time on their hands in an empty practice room.
If there's something that French horn players love, it's the gentle lilt of a waltz. They'll sit for hours, puffing out the first beat of every bar so that everyone else can get on with their melodies.

Evidence of the French horn player's nonchalance is abundant in this excellent video of two bored musicians messing around in a practice room.
Aitor Merino Martínez and a friend came up with this magnum opus, but an enterprising young composer has gone a step further and transcribed it too: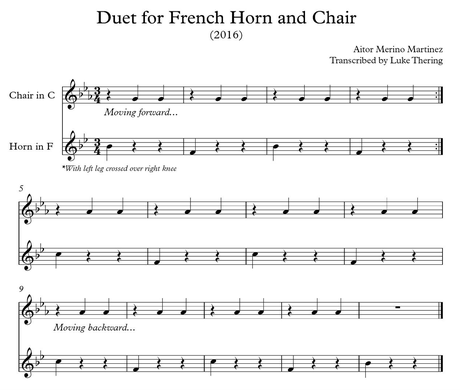 Top work from Luke Thering - make sure you check out his other work here.