This guy plays four brass instruments at once. What have you done today?
27 May 2016, 12:57 | Updated: 11 January 2017, 14:26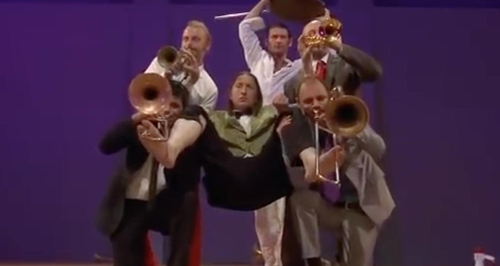 Part music, part magic, part totally bonkers. This Austrian brass ensemble's one-man extravaganza has gone viral, and it's very easy to see why.
You think you've seen a one man band? You might need to take a look at this and think again. What starts off looking like a comedy sketch with a tuba, turns into an astonishing musical/acrobatic performance.
The group Mnozil Brass from Vienna have been performing together for 23 years. They describe their act as "dark Viennese humour" and "a bit Monty Python."
"We face every challenge," they say. "No tone is too high for us, no lip is too hot and no music is too inferior."
And no feat is too daunting. Or feet.
You'll see what we mean.