Why are football events always opened by opera stars?
14 June 2018, 17:20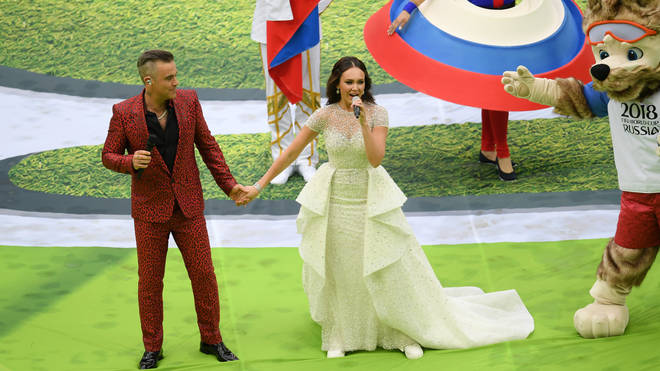 Since Pavarotti, Domingo and Carreras shook the world at the 1994 World Cup, opera and football have enjoyed an unexpectedly long and happy marriage.
Today, Russian soprano Aida Garifullina duetted with Robbie Williams at the World Cup Opening Ceremony in Moscow – but before 1990, opera at a football match was an alien idea.
When the three rival singers Plácido Domingo, José Carreras and Luciano Pavarotti joined forces to perform at a charity concert in Italy, their recital – particularly the emotionally charged 'Nessun Dorma' – touched the hearts of millions and propelled Puccini's aria into the pop charts.
The group, known from then onwards as The Three Tenors, were an instant hit, and went on to perform at the World Cup in 1994, 1998 and 2002.
Opera adds drama
Dickon Stainer, President & CEO of Global Classics & Jazz at Universal Music, witnessed The Three Tenors on stage at the Dodger Stadium in Los Angeles on the eve of the World Cup final in 1994, and again in Paris at the World Cup in 1998.
"The atmosphere was electric," he said. "There is something undeniable about high-stakes footballing drama and its musical equivalent… opera!"
Just listen to them belting out 'Nessun Dorma' in front of 56,000 people at Dodger Stadium, in L.A.:
"Classical music is a universal code"
"It is interesting that football events are usually opened by opera stars, because classical music is a universal code understood by residents of every country," the 2018 FIFA World Cup organisers said in a press release.
Football is a universal language, so it makes sense that its musical accompaniment should also be universally adored.
Whatever language the music is sung in, we recognise opera as something that marks an important event – something worth paying attention to.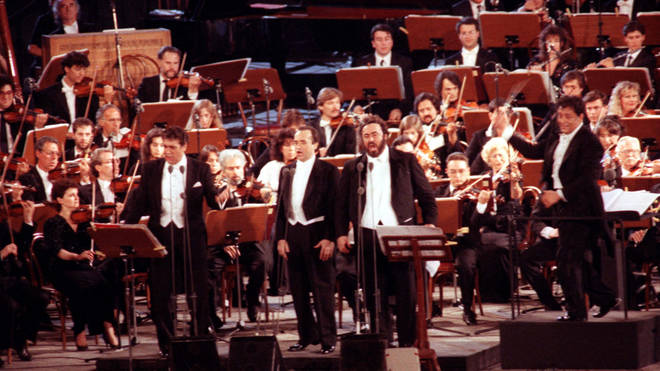 What about when pop and opera come together?
Just like Aida and Robbie, Spanish operatic soprano Montserrat Caballé and Freddie Mercury performed a wonderfully camp version of 'Barcelona' at the Olympic Games in 1988.
It's a great way of introducing opera to a wider audience – but there's also something musically exciting about brilliant pop and operatic voices coming together.
Freddie's voice gave the duet glitz, sex appeal and a touch of grit. But combined with Montserrat's wobbling vocals, their two voices gave the ceremony the drama and glory it deserved.