Donald Trump's 'Covfefe' tweet has been turned into an amazing Baroque fugue
1 June 2017, 16:09 | Updated: 1 June 2017, 17:48
One music geek has found a contrapuntal answer to the US President's enigmatic tweet.
This week, social media was set ablaze by a hitherto-unknown word that made it into a tweet sent by US President Donald Trump....
The #covfefe tweet happened 3 hrs ago and there's already t-shirts, brand memes, and an entry in the urban dictionary. Got to love twitter pic.twitter.com/hTcsXkfUKU

— Andrew Bloch (@AndrewBloch) May 31, 2017
While many around the world picked up their smart phones have submitted possible definitions for the new word, composer Peter Underhill instead put quill to manuscript and penned a baroque fugue.
Peter took the musical notes from Trump's now-famous word, using CFEFE as a musical subject for a smart little contrapuntal fugue, somewhat in the style of JS Bach. Bravo, Peter - fine topical counterpoint. (click for a bigger version)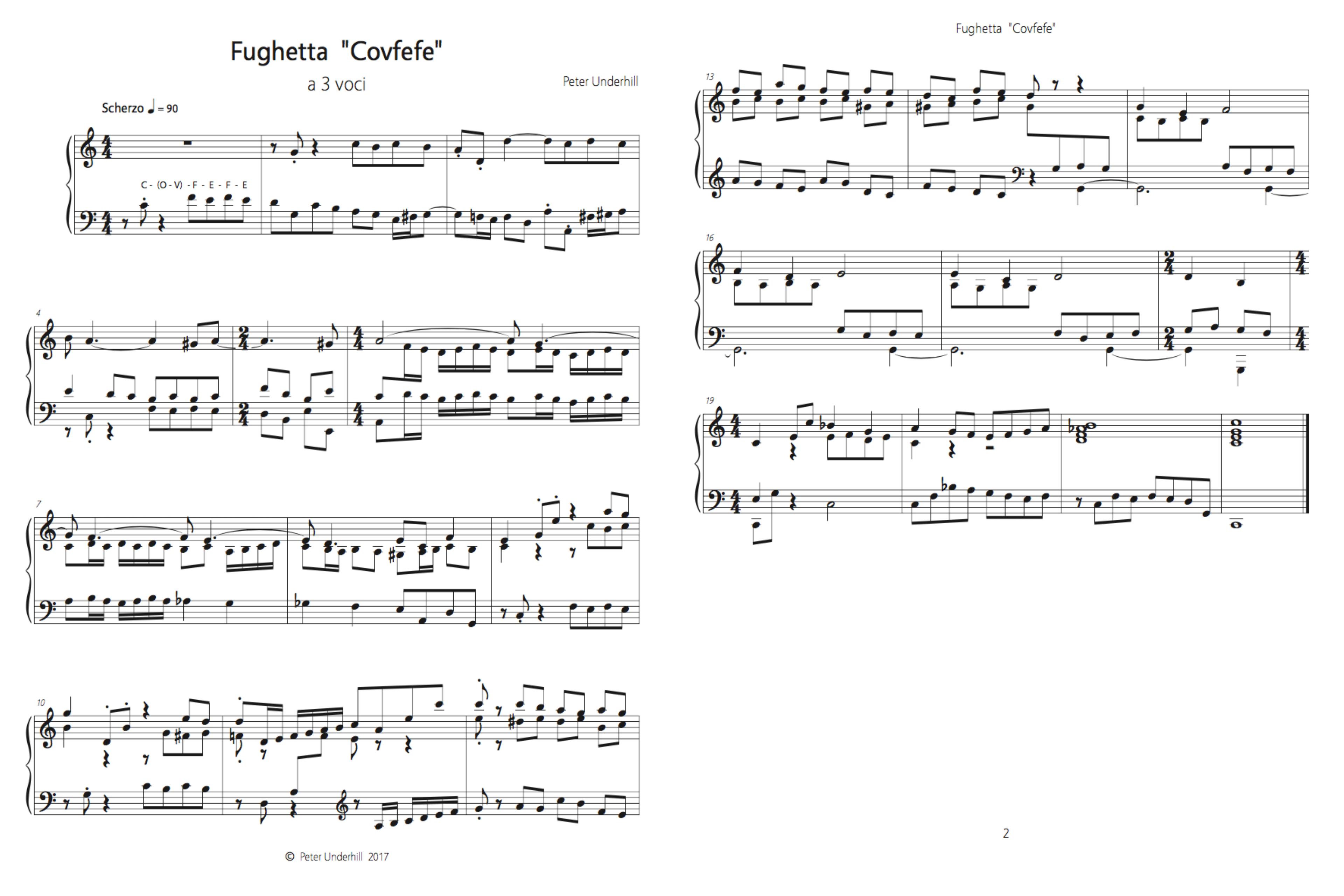 We, of course, wanted to hear this performed as soon as we could - so we jumped down to Guildhall School of Music in London and enlisted the help of postgraduate piano student and Michigan native Jason Gong.
Here's Fughetta 'covfefe'