10 annoying things you should absolutely NEVER do in a choir rehearsal
21 August 2017, 15:46 | Updated: 21 August 2017, 16:10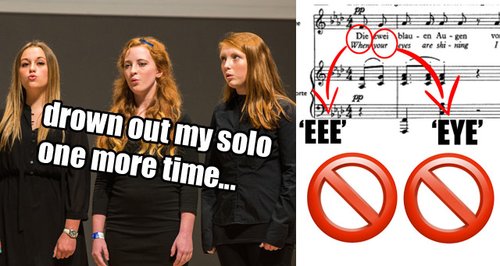 Rehearsals can be a time for forming friendships, discovering new chord progressions and realising your unrequited love for William Byrd. But SOME people want to ruin that with their annoying rehearsal habits - these are the things you should definitely never do in a choir rehearsal.
1. Swan in half an hour late, then realise you've brought the wrong music
Oh, you "didn't check your emails", so "didn't realise we were doing the Tallis again"?
Amateur.
2. Every time you have a few bars rest, start chatting to the person next to you
"You'll never guess who I saw at the Albert Hall last night..."
*COUGH* we have a tea break for a reason.
Having said that...
3. Don't be the person who yells 'SSSSSHHHH' over their shoulder every time someone speaks in rehearsal
Nobody likes a grass.
4. Call your buddy out when they make a mistake
"You alright with that semitone interval, mate?"
Well, I WAS until you decided to make a big deal of it.
5. Continue to sing forte when the soloist comes in
Your alto harmony is NOT relevant right now, so back off.
Be prepared for serious revenge when you get your own solo...
6. Draw all over your music in red pen, then take someone else's copy at the end of rehearsal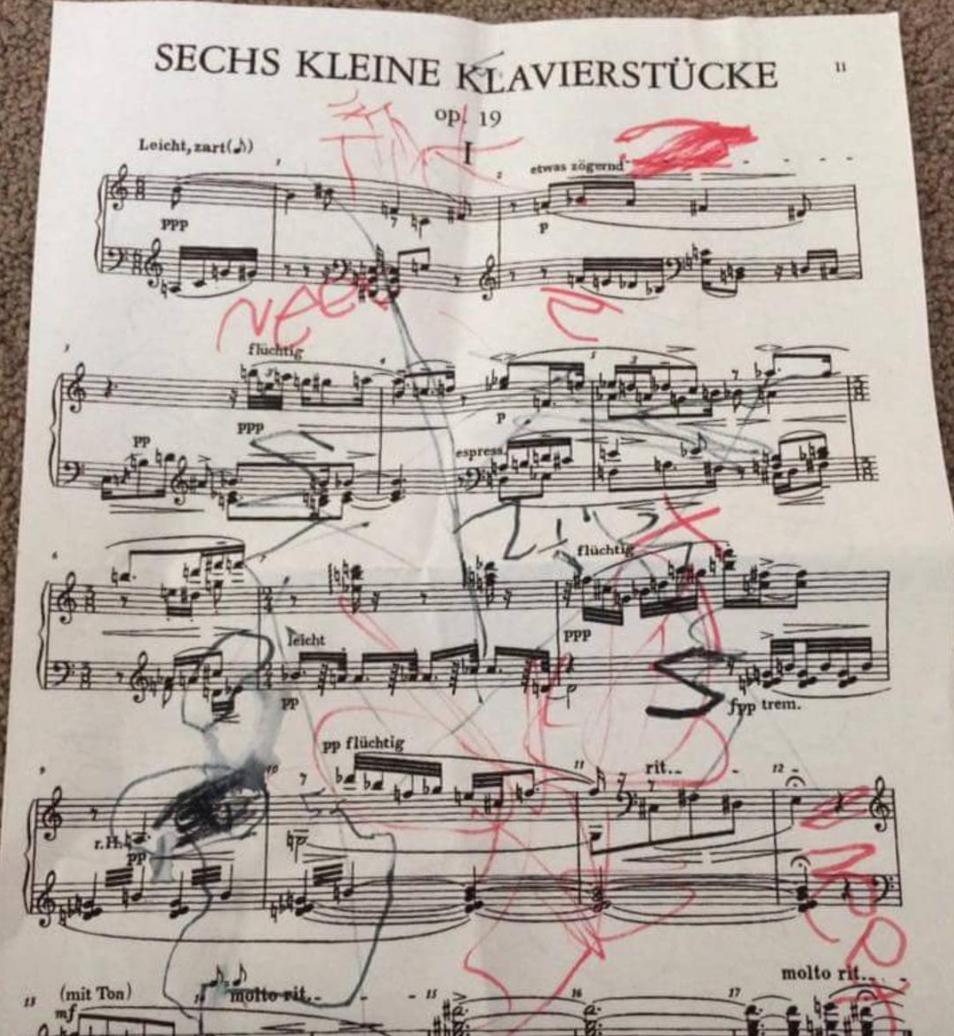 (via Ant Dean)
Like... what is wrong with a standard HB pencil?!
7. Deliberately mispronounce EVERYTHING written in another language
OK, German is hard. But once you've got the e-before-i is 'i' and i-before-e is 'e' rule, mispronouncing Mahler is totally unforgivable.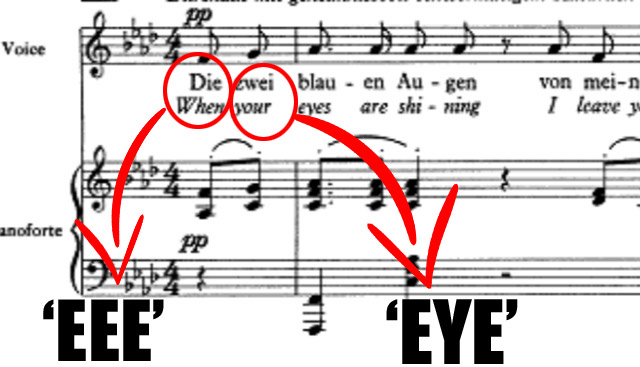 Come on, it's OBVS not going to be 'dye zvee', is it now.
8. Use excessive amounts of vibrato in pp passages
"Your warbling is cutting RIGHT through my smooth falsetto."
Gawd.
9. Keep singing the wrong tune over your conductor's demo
Conductor: "Listen to me sing it first, then you sing it back to me"
Them:
LITERALLY LISTEN TO WHAT THEY JUST SAID.
10. Sack off rehearsals entirely, then turn up on concert day and everyone's like…
"OMG I haven't seen you for ages! How have you been?"
Umm why do you deserve this attention when you didn't have to spend a whole rehearsal perfecting the dynamics in bars 20-25?
But then you remember that without choir, your Tuesday nights wouldn't be filled with beautiful Anglican Church music.
And that would be no fun at all.