Album reviews and new releases: the Nutcracker and Elgar's First World War music
15 October 2016, 17:35 | Updated: 6 January 2017, 14:45
Throughout the week Classic FM's presenters bring you the best new recordings, including world exclusives and premiere broadcasts of latest releases.

Critic's choice
Elgar: Orchestral Music
Martyn Brabbins
Hyperion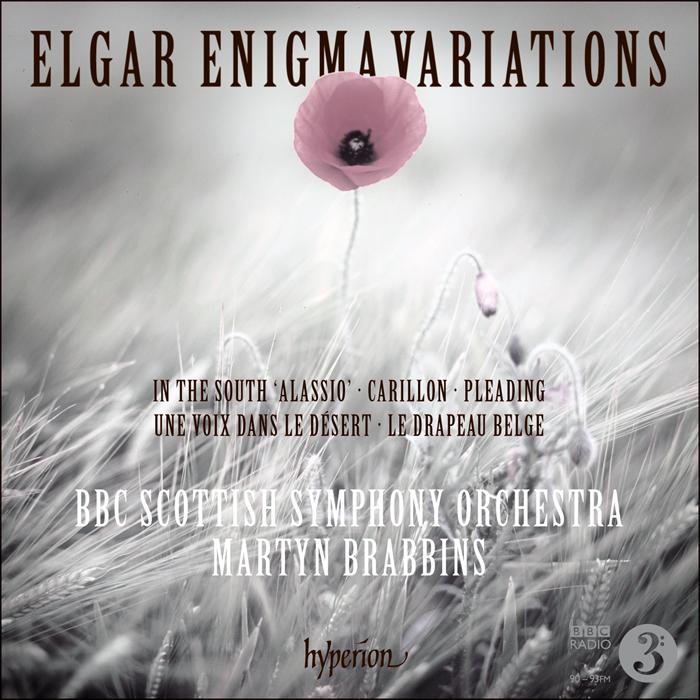 These days, Belgium seems to most people a bit of a shambles, but during WW1 the fate of "plucky little Belgium" was a matter of great interest to the British people, and these pieces were extremely popular. This 82-minute Elgar album is of interest mainly for the three First World War pieces Elgar wrote to words by the exiled Belgian poet Emile Cammaerts.
Today's listeners will perhaps be put off by the narrations, which are well done here by Florence Daguerre de Hureaux.
Carillon (1914) has a great tune, and can be listened to as a purely orchestral piece.
I can't find much to say in favour of the third, Le Drapeau Belge (The Belgian flag, 1917), but the middle piece, Une Voix Dans le Desert (1916) is a masterpiece. As well as a narration, there's a touching peasant girls' song, well sung here by Kate Royal, and some sensitive orchestral music that shows Elgar near his best.
The two main orchestral pieces are the Straussian concert overture In the South (1904), and the ubiquitous Enigma Variations (1899), which set Elgar on the road to international fame.
In The South proceeds a little sluggishly at times (Brabbins 22.40: Boult 19.48), but nevertheless, packs a worthwhile punch.
The Enigma Variations are also excessively expansive (Brabbins 33.15: Elgar 27.26: Barbirolli (1957) 27.48: Boult 30.02), but here you don't notice any sluggishness, because Brabbins characterises each variation most effectively within his chosen tempi. He also employs the optional organ in the finale, which I always enjoy.
Room is also found (why?) for an orchestral version of Elgar's song Pleading, which sounds really well when sung by a good tenor, but is frankly a waste of time here. Nevertheless, Elgarians will surely want the wartime stuff.
Bach: The French Suites
Murray Perahia
DG (2CDs)
Murray Perahia continues his leisurely journey through the great keyboard works of JS Bach, with this 2CD set of the six French Suites, recorded in Berlin as long ago as July 2013, and which marks his move from Sony to DG.
In his liner note interview, Perahia makes clear how much Bach has meant to him from his early childhood. At that time, Bach on the grand piano was disapproved of. But Perahia didn't let that put him off, and has of course lived to see, in what is otherwise an age obsessed with authenticity, the grand piano emerge as the natural place for Bach's keyboard music to be performed.
When Perahia a few years back was unable to play due to a finger injury, he studied Bach obsessively, and his devotion to the composer, and complete understanding of his idiom, is everywhere apparent here.
This is a self-recommending issue, available for £16 or less; the price reflects the fact there is only just over 90 minutes of music here.
Berlioz: Roméo et Juliette
Swedish RSO/Robin Ticciati
Linn (2CDs)
This Linn double album is barely 3 minutes more in duration than Perahia's Bach set, but costs almost £3 more. And at £18.95 for 94 minutes, it is barely competitive on price.
What makes this issue competitive is Robin Ticciati. He learned his Berlioz at the knee of Sir Colin Davis, whose distinguished career was crowned by his success in getting Berlioz back into a seat at the top table.
Ticciati's efforts here compare well with Davis's three recordings, and are much better than two recent competitors, Andrew Davis on Chandos, and Valery Gergiev on LSO Live.
This well balanced, closely miked Linn recording was made at live concerts in Sweden in November 2014. It sounds really well.
If you want to hear some of this recording, I will be playing the Queen Mab scherzo shortly on my Sunday show.
Reissue of the week
Mozart: Don Giovanni
Philharmonia/Giulini
Warner Classics (3CDs)
This is what used to be known as "a classic of the Gramophone". Recorded in 1959, it has never been out of the catalogue, and surely never will be.
The legendary EMI producer/impresario Walter Legge took great care over casting his operatic recordings, which is why so many of them remain in the catalogue more than 50 years on.
But even he surely never did a better job than this, with his wife Elisabeth Schwarzkopf a magnificent Donna Elvira, and the young Joan Sutherland a splendiferous Donna Anna. Stir in that great Wagnerian Gottlob Frick's Commendatore, and the young Piero Cappuccilli's Masetto, and you can see why it's a tough battle for Eberhard Wächter's Don Giovanni and Giuseppe Taddei's Leporello to get a look in, excellent though both of them are.
This recording has been newly remastered, and is presented as a 250-page hard covered book. It costs the same – more than £30 – as a newly recorded set, but is worth the money. A newly recorded set of this quality couldn't be made today, not least because of the stylish conducting of Carlo Maria Giulini.
Giulini, in the course of his long career, spent many years away from the opera house, because he detested modern operatic productions. But he kept up his interest in opera in the studio, and never made a finer recording than this.
Bizet: Carmen
Sir Thomas Beecham
Warner Classic (3CDs)
EMI could also make historically significant recordings without Walter Legge, and did so with this Carmen, recorded in Paris in June 1958 and November 1959.
Why the delay? Because Thomas Beecham fell out with Victoria de los Ángeles, and it took 18 months to get them back together again. But you'd never notice. She's a splendid Carmen, and the young Nicolai Gedda an excellent Don Jose. But Beecham is the star of this show. He loved French repertoire, and indeed France, where, in later life, he lived as a tax exile. "Britain is too cold to live in, and too expensive to die in," he once memorably said.
Beecham made a lot of his final recordings with the French National Radio Orchestra, who loved him. After his first session with them, the leader of the Orchestra exclaimed, "C'est un Dieu!"
The rest of the cast is made up of fine French singers, most of whom did not enjoy an international reputation. But, under Beecham's wise guidance, this team produced a Carmen that is not only dramatic, but also impeccably Gallic.
This recording, too, has been remastered, and comes as a 200-page hard covered book.

Tchaikovsky: The Nutcracker & Symphony No.4
Valery Gergiev
Mariinsky Orchestra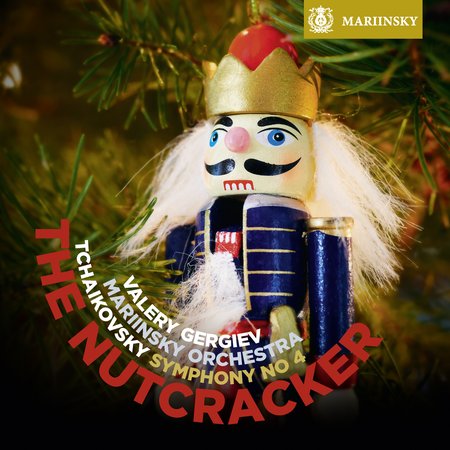 The Nutcracker was first introduced to the world at the Imperial Mariinsky Theatre on 18th December 1892. Now, from the very same hall and almost 125 years after that opening night, the Mariinsky's current Artistic Director, Valery Gergiev, reveals only his second recording of Tchaikovsky's ballet masterpiece.
A perfectly judged realisation of one of classical music's most cherished works. Gergiev is an expert in Tchaikovsky's music and his interpretations of The Nutcracker are among the most celebrated. The Nutcracker was poorly received at first. But Tchaikovsky's spellbinding score proved simply too good to lose and The Nutcracker is now an essential part of festive celebrations the world over.
Adored for pieces like The Dance of the Sugar Plum Fairy and The Waltz of the Flowers, it contains some of Tchaikovsky's most popular music and is one of the most famous ballets ever written.
Closing this album is Tchaikovsky's powerfully emotional Fourth Symphony. As the composer wrote, it is "patterned after Beethoven's Fifth" and it's well known for the theme of 'fate', announced by the ominous recurring fanfare that holds the unique symphonic form together.
John Suchet will play a piece from this album every morning after 10am from 17-21 October.

Dvořák: Slavonic Dances
Czech Philharmonic Orchestra
Jirí Belohlávek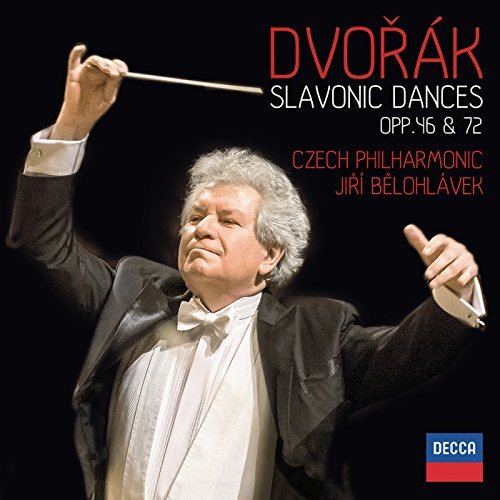 Belohlávek and the Czech Philharmonic Orchestra return to Decca with the unforgettable Slavonic Dances from one of the most melodious, harmonious and evocative late 19th century composers. Performed and recorded by musicians who have an innate understanding and deep-rooted love for this music of their homeland, this is a first-rate recording, bringing great passion and lyricism to Dvorak's spellbinding Slavonic Dances.
There is no more authentic ensemble today to play these works: the leading Czech orchestra with the leading Czech conductor, recording in the fine acoustic of the famous Rudolfinum in Prague.
In two sets, the Op.46 Slavonic Dances were such a success on release (in the late 1800s) that Dvorak's publisher immediately commissioned a further set (to become the Op.72) – which inspired an equally enthusiastic reception. Lively and colourful, both sets feature a variety of traditional forms of dance; Dvorak expertly working with the leaping gallop, polka odzemek and skocna, contrasted alongside luscious mazurkas and sousedsky.
John Brunning will play pieces from this album during his show from 5pm, 17-21st October.