New Releases: Cory Band and Christmas Carols from her Majesty's Chapel Royal
16 December 2016, 13:56 | Updated: 6 January 2017, 14:45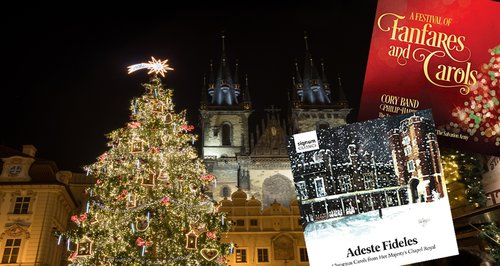 Throughout the week Classic FM's presenters bring you the best new recordings, including world exclusives and premiere broadcasts of latest releases.

John Suchet plays a track from his featured album at 10:15am every weekday.
A Festival of Fanfares and Carols - Cory Band & Philip Harper
Doyen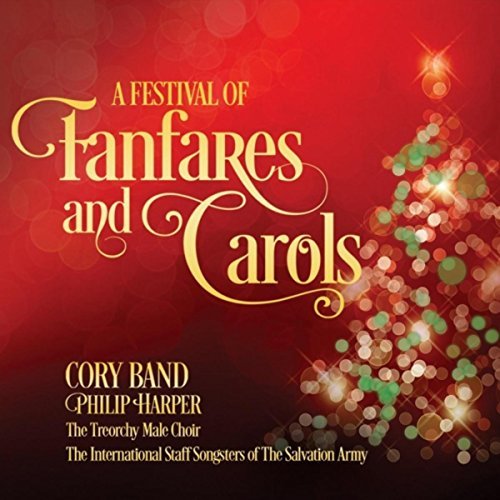 The sight and sound of a brass band wrapped up warm on a street-corner playing carols on a frosty winter's morning has long been associated with Christmas in many parts of the world. This CD encapsulates this well-loved tradition with a series of popular carols interspersed with bright, ringing fanfares. Hang out your stockings and pull up a comfy chair by the fireside as the Quadruple Champion and World Number-one ranked Cory Band from the South Wales Valleys is joined by near neighbours, The Treorchy Male Choir, as well as The International Songsters of The Salvation Army, for a heart-warming, gift-wrapped, yuletide celebration which will bring you good cheer at this special time of the year.

John Brunning plays a track from his featured album after 6pm every weekday.
Adeste Fideles: Christmas Carols from Her Majesty's Chapel Royal
Signum Classics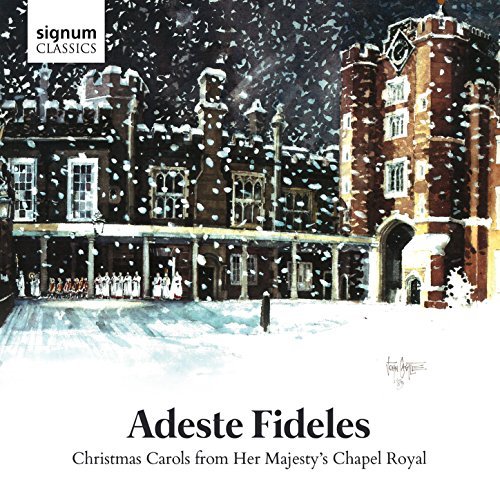 This is a colourful and diverse selection of carols with music from the Sixteenth Century to the present day. There are several pieces with close Chapel Royal or Royal Family connections: Thomas Weelkes was a Gentleman of the Chapel Royal in the Sixteenth Century. Andrew Gant and Richard Popplewell were Organists, Choirmaster and Composers of the Chapel Royal between 2000-2013 and 1979- 2000 respectively. Felix Mendelssohn was a close friend of Queen Victoria and Prince Albert and was the music teacher for the Royal children. Recent evidence suggests that Adeste Fideles (O come all ye faithful) was written in Latin for The Queen's Chapel at St James's Palace (now part of the Chapel Royal). The selection of music is from seven different countries (including Russia, Wales and Spain!). Contemporary composers include Jonathan Dove, Andrew Gant, Andrew Carter, John Rutter, Richard Popplewell and the recently late Sir David Willcocks.

David Mellor plays extracts from all of the albums below on Sunday December 18 from 7pm.
New Christmas albums
Given we are, statistics tell us, becoming a more secular society, and financial numbers testify to the problems facing the classical CD business, it's truly remarkable the profusion of first class new Christmas albums this year. I have picked out seven, but if space permitted, I could have easily have favourably commented on at least another half a dozen more.
Christmas album of the year
Carols From Chelsea
Chapel Choir of the Royal Hospital
Somm
The truly magical moment for me in this year's batch came at the end of Somm's Carols From Chelsea, featuring the Chapel Choir of the Royal Hospital, home of the Chelsea Pensioners.
On the last track of this generous 72 minute CD, 88-year-old In-Pensioner George Hatton, who served for 23 years, and became an army Drum Major back in 1950, sings Irving Berlin's White Christmas most touchingly. What a joy, and so appropriate at a time, 100 years on from the Somme, when we think of sacrifice, and the years of service of men like George. It brought tears to my eyes.
By the way, the choir do really well on lots of other carols without him. There's also a sparkling account of Leroy Anderson's Sleigh Ride for the organ.
For those who like traditional stuff, let me also strongly recommend two other issues from what has been a truly bumper Christmas musically.
There is No Rose
Vocal Group Concert Clemens
Orchid Classics
Orchid Classics feature a Danish choir, the Aarhus-based Vocal Group Concert Clemens. It may be a clumsy name, but there's nothing clumsy about their singing, where, amongst other delights, they also polish off carols by Bob Chilcott, plus James Macmillan, and several arrangements of traditional fare by the English conductor Paul Hillier, who is active in Scandinavia.
On this CD, the Danes play us at our own game, singing in impeccable English. In many ways, musically, this is the best of the lot. It's my runner up for Xmas Album of the Year.
Christmas with St Johns
The Choir of St Johns College Cambridge
Signum
Signum's Christmas with St Johns, features the Choir of St Johns College Cambridge, recorded in their own chapel, in 22 carols, and proving yet again, they are as good as it gets.
A Wells Christmas
Wells Cathedral Choir
Resonus
The Choir of Wells Cathedral, who this week make their debut on Resonus, are one of England's best-kept secrets. They focus on mainly 20th century, attractively lightweight stuff, like David Willcocks' arrangement of Jingle Bells, and Malcolm Sargent's reworking of the traditional Czech Zither Carol, in an album full of unexpected delights.
On Christmas Night
Exeter College Chapel Choir
Own label
For those who want something more challenging than standard Christmas carols, the Choir of Exeter College Oxford offer a real connoisseur's choice. The music is chosen, and well ordered, to tell the Christmas story, culminating in Bob Chilcott's mightily impressive, 25-minute meditation on the Christmas story which alludes to, but never simply reproduces, some well-known carols.
This piece suggests Chilcott has now established himself as the Western world's finest creator of new Christmas music – always accessible, but never facile.
Noel Baroque
Musicians of Saint Julien
Alpha Classics
Alpha Classics' Noel Baroque features French baroque carols, and orchestral pieces, notably a marvellously light and springy account of Corelli's memorable Concerto for Christmas Night, played most beautifully here by the Musicians of Saint Julien. With splendid singing by young members of Radio France's Choir School, this is a joy from beginning to end, packed full of attractive but unfamiliar music.
Christmas Songbook
The King's Singers
Signum Classics
Over the years, the Kings Singers have produced lots of albums of variable quality. But, in this new Christmas Songbook, they are on good form throughout, with intricate arrangements of mainly 20th-century secular songs like Have Yourself a Merry Little Christmas, and Santa Claus Is Coming To Town. After a heavy Christmas lunch, and plenty of Christmas spirits, this one will go down a treat with the mince pies before a good snooze.